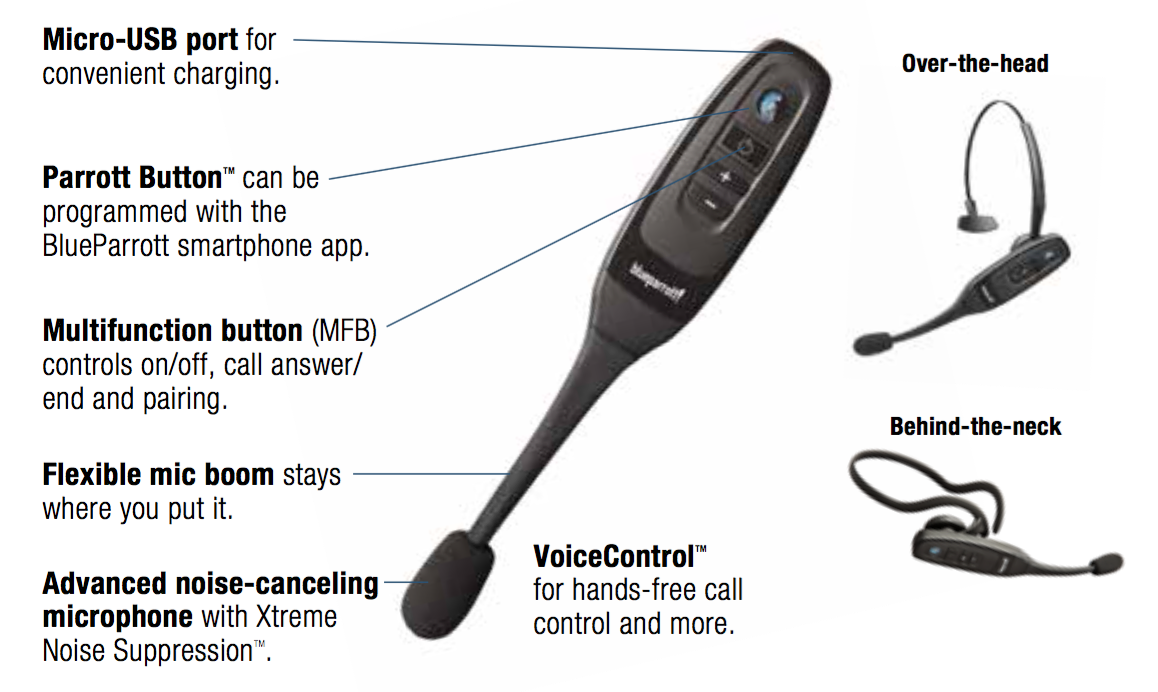 BlueParrott's C400-XT Bluetooth headset is loaded with options, but one of the most important is how you wear it. It's built to allow you to wear it behind your neck or over year head, something most headsets don't do.
The C400-XT also delivers superior sound and durability to professional drivers who count on it for demanding daily use.
According to the company, the C400-XT has a microphone that delivers 96 percent noise cancellation so you're sure to be heard.
It's also loaded with other features that make it a robust choice for pro drivers. It includes:
large leatherette or foam ear cushions that deliver comfort and sound
24+ hours of talk-time on one battery charge
IP54-rated water resistance
cold-temperature rated down to -22° F/-30° C
ability to roam up to 300 feet from paired devices
multifunction button that controls on/off, call answer/end and pairing
VoiceControl for hands-free call control and more
micro-USB charging port
flexible mic boom
charge monitoring displays the C400-XT's battery level on your iPhone
The C400-XT includes the company's Parrot Button, familiar to those who use the B450-XT/B350-XT headsets. The button lets you set the function that you choose: Mute, speed dial and more.
Available at most travel centers.