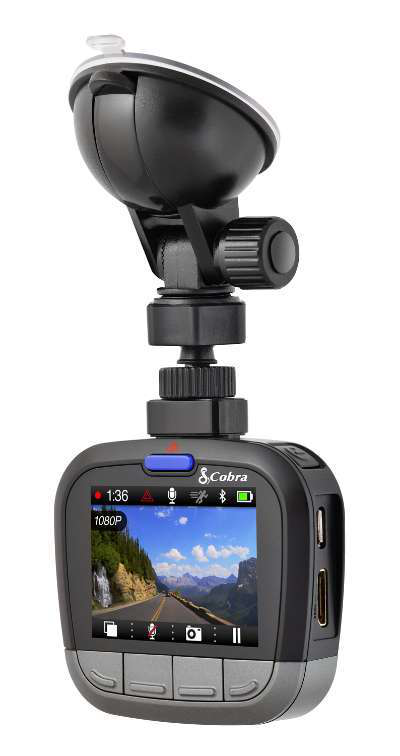 With each passing day on the road, it makes more and more sense to have a dash cam in your truck. It can often be your best defense — your  video eyewitness — if something goes wrong, as sometimes they do, no matter how careful you are.
A leading manufacturer of mobile electronics, Cobra delivers the CDR 855BT dash cam that records 1080P full HD video, has an 8 GB MicroSD memory card features continuous loop recording.
Cobra's flagship, the CDR 855 BT includes technology that connects the dash cam to a smartphone via Bluetooth. It also integrates dash cam technology with Cobra's iRadar community, allowing for access to GPS location information from a smartphone, as well as receiving alerts to upcoming speed and red light cameras, live police locations and shared radar alerts.
Additional features of the CDR 855 BT include:
Parking mode, which provides visual event recording while a vehicle is parked. If motion is detected or the G-Sensor is triggered, the camera will automatically wake-up and start recording

Snap Shot delivers a still photo at any time during a video, perfect for posting or event evidence

Action Cam mode lets you disable the G-sensor and loop recording to free the camera from the confines of a windshield

Quick release mount allows for quick setup or teardown on any mount that uses a standard tripod mount screw
Available online and at travel centers.