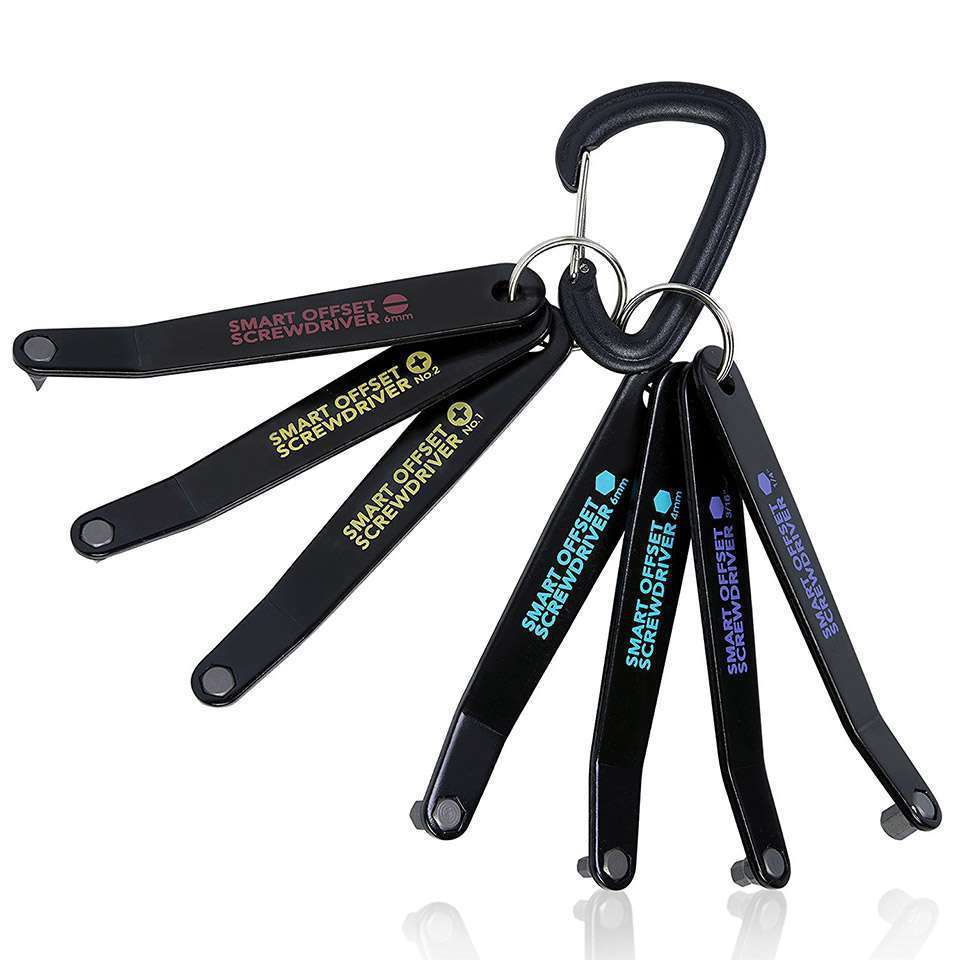 No doubt you have had to work in some tight spaces, and have the skinned knuckles to prove it.
This set of seven low-profile offset drivers has flattened handles, letting you get into tight spaces with an assortment of hex tips. Each is color-coded and sizes are imprinted on the surface of body handle for easy identification.
The set comes with seven screwdriver types: PH #1, PH #2, slot 6mm, hex 3/6-inch, hex 1/4-inch, hex 4mm and hex 6mm.
Designed with holes at the flat end to easily add and remove from spring snap key chain clip.
Available online for $15.99