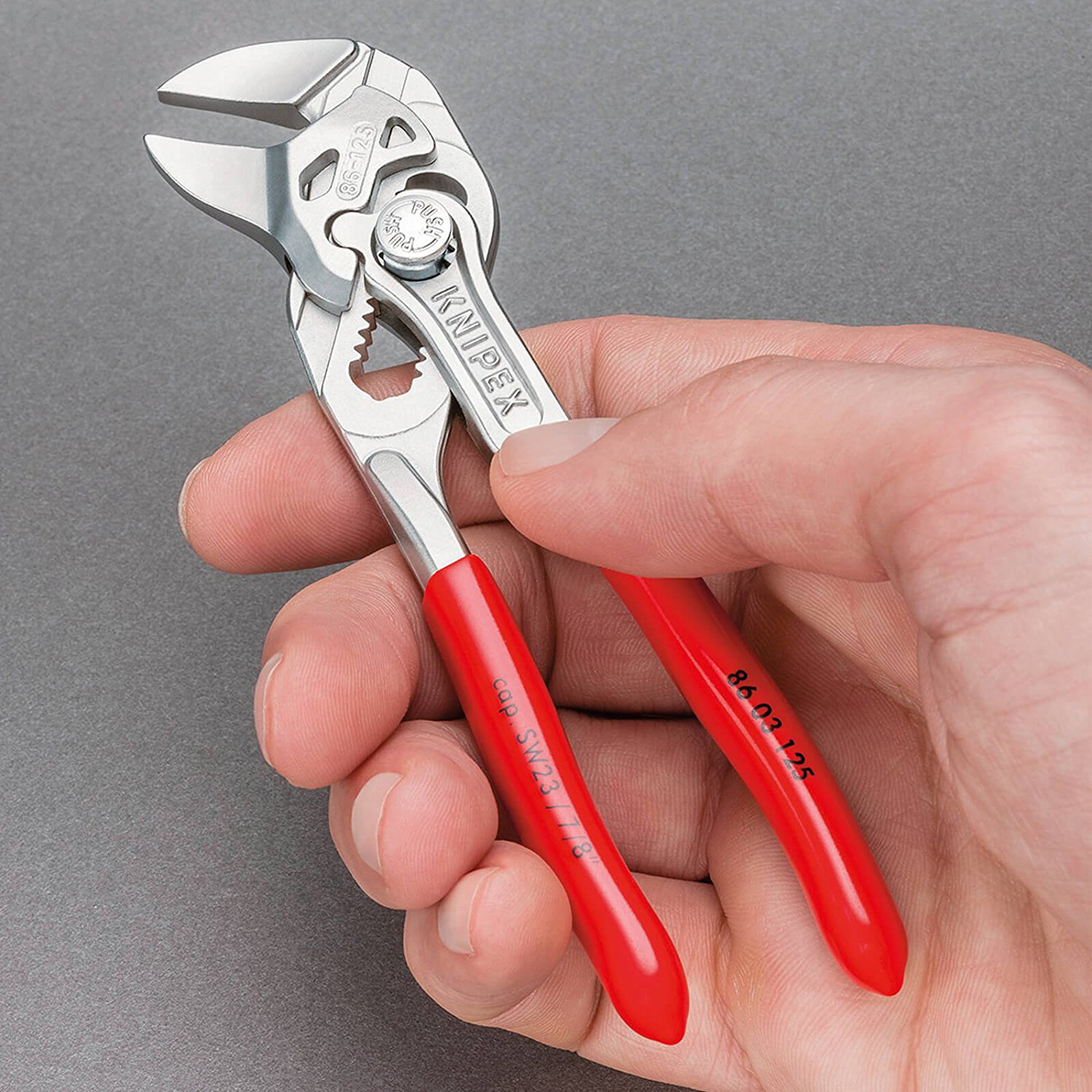 It's the lucky trucker who has sufficient space in their truck to have all the tools needed to tackle every on-road repair. Often, most folks have to make do with what's at hand.
Because of that, it makes sense to have tools that can multi-task and not take up much room.
Such is the case with the Knipex Cobra Pliers. Just 5 inches long, they have multiple settings to fit most small to mid-sized nuts, and the smooth jaws make them suitable for working on chromed pieces. Their slim profile allows you to work in tight spaces.
The 5-inch pliers may not allow you to work on major engine parts, but are good for repairs in your cab or on accessories and furnishings. However, Knipex offers beefier, bigger models that are 6, 7.25, 10, 12 and 16 inches for more demanding work.