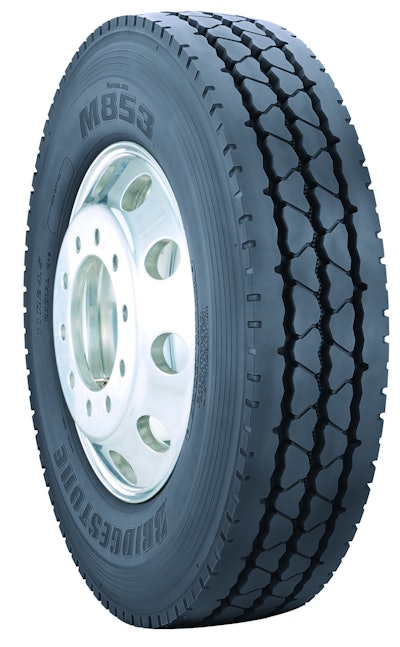 Bridgestone's new M853, a new on/off highway all-position radial for regional hauls, combines wear resistance with extra load capacity for longer service.
The M853 features a pattern designed with interlocking multi-edge blocks for deeper traction. The shoulder design helps combat irregular wear for longer tread life, and stone rejector platforms help repel stones that can damage casings.
The M853's four steel belts, a steel body ply and thick sidewalls, is designed for durability and retreadability, the company says.
Bridgestone