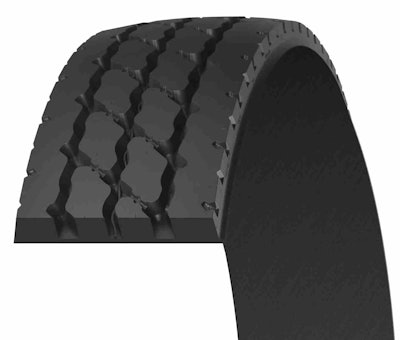 The XZY3 Pre-Mold retread from Michelin Retread Technologies enables owners to take on the challenges of on/off-road applications. The all-position tread is designed to deliver exceptional wear and durability by extending the performance of the new tire tread design throughout the casing life.
The tread compound protects against chipping and cutting, with a center groove bottom protector guarding the center channel against any stone drilling and enhancing ejection of stones and debris. A four-rib tread design delivers the traction needed for the tire to operate in soft soil and mud.
It's available in eight sizes: 210, 220, 230, 240, 250, 270, 280 and 290/345. The 290/345 size incorporates a winged tread design into the tread blocks for additional shoulder adhesion in high-scrub applications.
Michelin, michelintruck.com