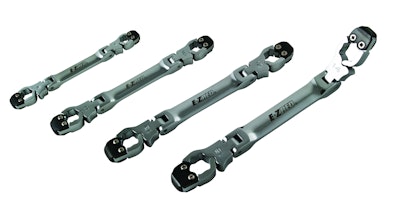 Del City now supplies brake line wrench kits. The metric brake line wrench kit and the SAE brake line wrench kit are available in eight sizes and packaged in a carrying pouch to keep tools organized.
Included in these kits are four double-ended ratcheting wrenches. The 180-degree flex heads help access hard-to-reach areas. Del City's brake line wrench kits include a manufacturer's limited lifetime warranty.
For more information, visit delcity.net.