Getting where you need to go in the most direct, efficient and safest way is more essential today than ever. That means using proven technology to ensure your daily drive happens with as few hassles as possible.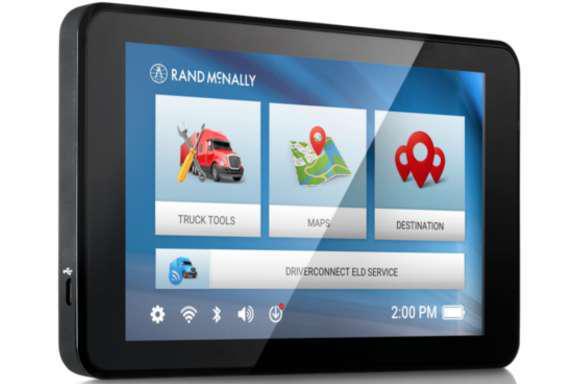 Rand McNally has been doing just that for many years with its atlases and GPS devices. Now it delivers its fifth generation of truck-specific navigation devices with the TND 740 and TND 540.
See what's new for fall in the RoadPro Gear Guide.
Up front, the devices are, for the most part, identical. Both are loaded with the features professional drivers need while on the road. There are two modest differences:
The 740 has a 7-inch screen while the 540 has a 5-inch screen

The 740 has a powered magnetic mount, but the 540 doesn't.
Otherwise, the two models are alike. Both have:
Lifetime online map updates

Speedy Quad core processors

Audio out ability to route the devices' sound through your truck's audio system

High-resolution screens

Compatibility with Rand McNally ELD devices with the DriverConnect app
But, what sets the two devices apart from others on the market are the trucker-specific features that can make your daily drive not just safer, but also more enjoyable and more economical.
The 740 and 540 both deliver weather and traffic information as well as advanced lane guidance. You also get toll costs, information on points of interest (scales, truck stops, restaurants, parking), warnings and the ability to track your fuel purchases. Both make route-planning a snap; you can calculate mileage and profitability between any two destinations.
Both allow you to customize how you use your device. You can change the display brightness, choose the way you want to search, and choose which of the device's tools you want to use.
Available at travel centers and online.