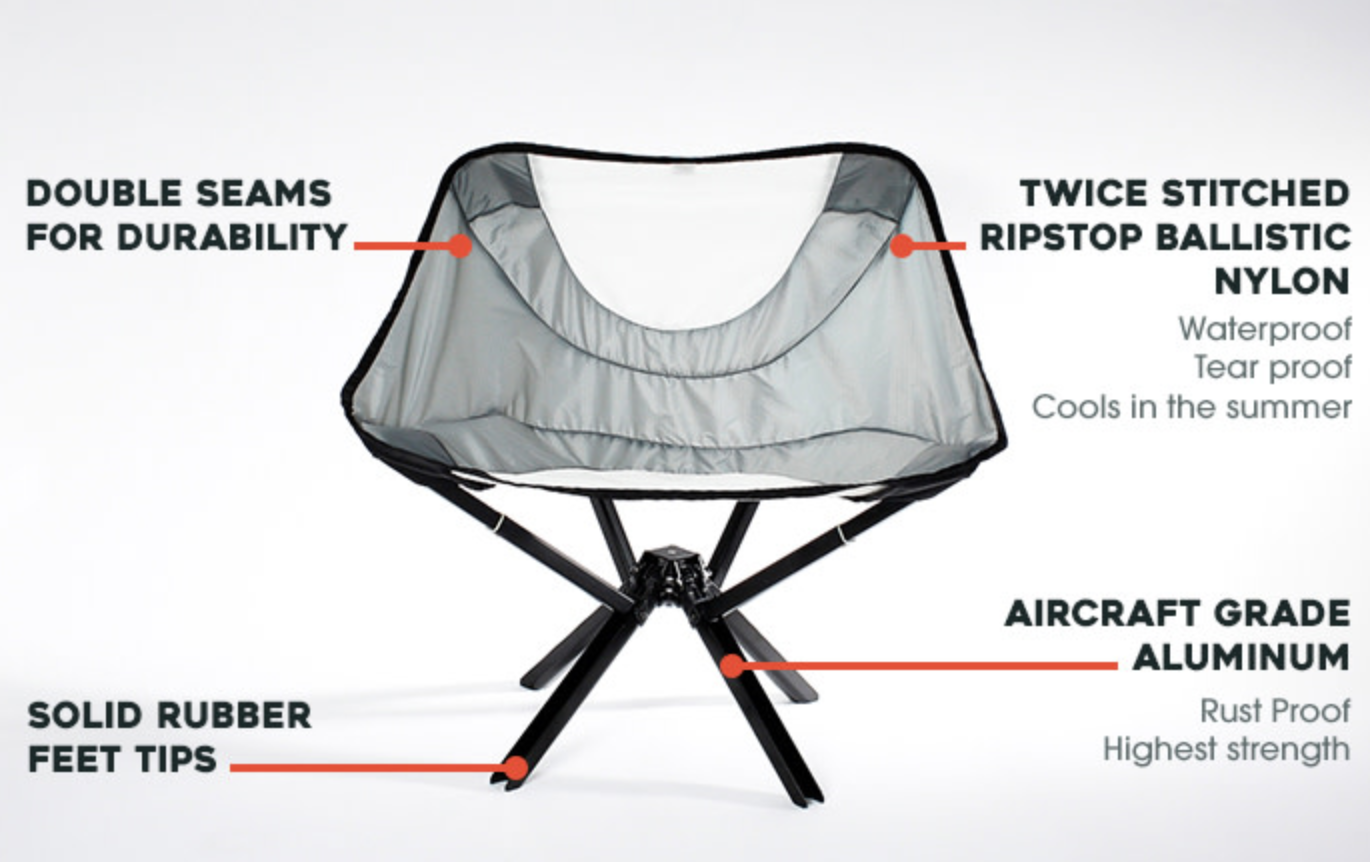 Truckers of a certain age will remember the advent of the iconic folding lawn chair. Made of lightweight aluminum tubes laced with nylon webbing, they revolutionized the family picnic by providing plenty of comfortable seating.
Much has changed since then, but one thing has remained constant: the need for a chair that is both comfortable and portable. And, for truckers, one that does not take up a lot of valuable cab space.
The Go Chair fills that bill nicely. The makers claim it folds down to about the size of a water bottle yet supports up to 300 pounds.
So now, when your driving day ends and you want to sit outside your truck and relax, you can unfold the Go Chair (with one hand, the company says) and have a comfortable seat.
Available for preorder online for $69.