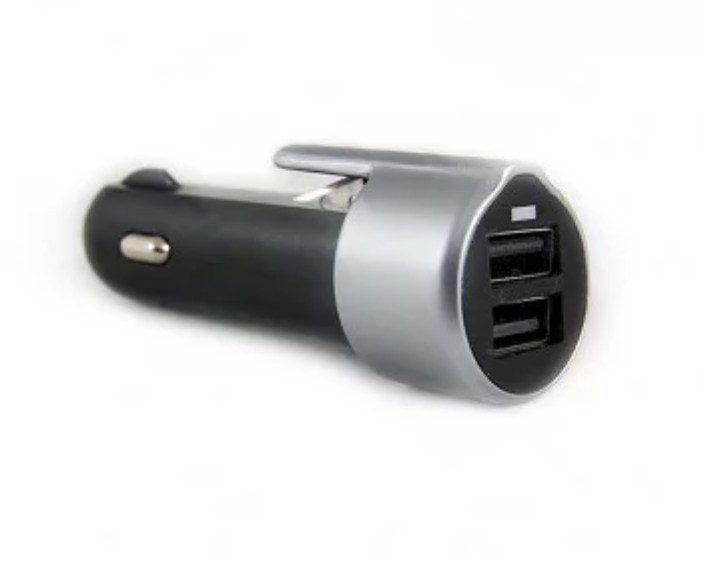 These things are true: you can never be too prepared for an emergency on the road, and you can't afford to have an electronic device remain uncharged.
The Xscape safety dual USB car charger helps with both of those.
This plug-in charger doubles as an emergency kit. Inside it contains a safety cutter that slices through seat belts, and a hammer made to easily shatter windows in the case of an emergency.
When not protecting life and limb, you can use it to power up two devices with its USB outlets.