One of Plantronics' latest trucker-oriented Bluetooth headsets is the Voyager 104.
The over-the-head headset features 24-hour talk time, noise-canceling technology in the boom mic and comes with a windsock for drivers who need to talk in windy conditions.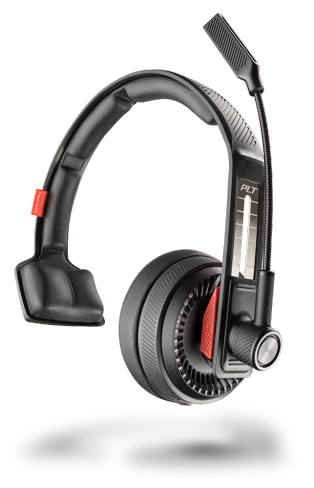 The earcup and headband are made of memory foam to give drivers a comfortable headset for as long as they want to wear the device.
It also features large buttons for call answering and volume controls, which is especially helpful for truckers even if they are wearing gloves.
The headset has a Bluetooth range of up to 60 feet from the device it is connected to, and it has the ability to be connected to two devices at the same time.
In addition to answering and talking on the phone, the headset can also be used to listen to music. The speaker on the ear has the same drivers as Plantronics' audio headsets, so the sound quality for music remains high.
The Voyager 104 is available online and at travel centers for $129.99.