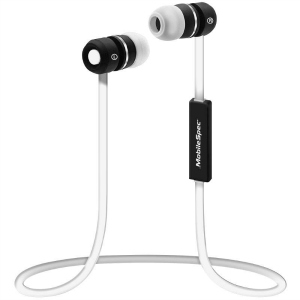 Let's face it, sometimes being tethered to one of your devices — smartphone, tablet, GPS — can be a pain. If you're just sitting in your cab driving, even the least obtrusive headset cord can sometimes get in the way.
MobileSpec's wireless stereo earbuds eliminate that issue.
Outfitted with Bluetooth 4.2 technology, the lightweight earbuds provide solid communication support while on the road.
They deliver three hours of talk time, two hours of listening time and recharge in just an hour.
Available online and at travel centers.
See all the latest equipment in the Truckers' Gear Guide Holiday edition.