It's a new year, and a great time to try out some new gear.
With that in mind, the Truckers News and Overdrive Truckers' Gear Guide offers some of the latest items to make your driving day easier, more comfortable and maybe even more profitable.
PowerDrive Inverters
More professional drivers say that the one thing that can make life on the road easier, safer and more comfortable is a power inverter. They convert your truck's battery power (DC) into the kind of household current (AC) you can use to operate many of the creature comforts you have in your truck.
Luckily for you, PowerDrive offers a large line of inverters. They have a dozen models that are mobile, convenient, reliable, powerful, durable and well-designed.  
Regardless of your needs or the size of your truck, PowerDrive has you covered. They have models that deliver 3,000, 2,000, 1,500, 1,000, 750, 400, 175 and 120 watts of power. Most come with four three-prong outlets, Bluetooth connectivity, and two USB (standard 2.4 amp and USB-C 3 amp) outlets. There are also several smaller units with 12-volt plugins.
New from PowerDrive is a 1,000-watt model that delivers pure sine wave power. This is pure, consistent, clean power that is especially important for some of your more sensitive devices: laptops, tablets, oxygen concentrators, gaming consoles, TVs, smartphones, CPAP units.
And, if your power needs are a bit more modest, PowerDrive has a unique product for your truck's cab: a 175-watt inverter that fits nicely in a cup holder. It has a handy 12-volt plug, two USB ports (standard 2.4 amp and USB-C 3 amp) and two three-prong outlets.
Prices vary.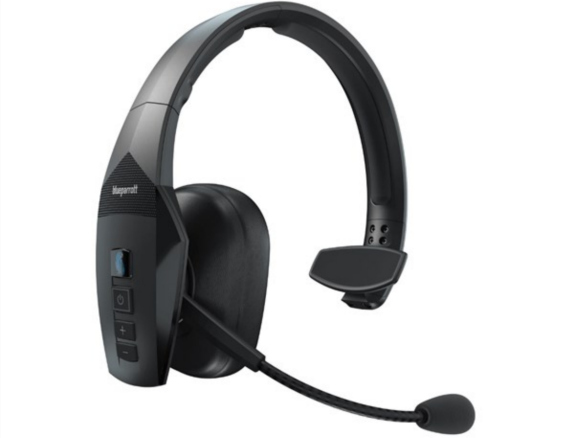 BlueParrott B550-XT
New from BlueParrott is the B550-XT headset, which the company says is "the world's first 100 percent voice-controlled over-the-head headset to be IP54 rated." The Bluetooth headset provides access to Google Assistant and Siri for all controls.
BlueParrott's new wireless headset features Voice Control Pro, to control calls, access voice assistants, and control apps, music and GPS directions. All a driver has to say is "Hello BlueParrott," to make use of these and other features of the B550-XT.

It also boasts 24 hours of talk time, 500 hours of standby and 96 percent cancellation of background noise.
Available online and at travel centers for $199.99.
Bandit Titanium Keychain Knife
Life on the road — and off — often presents problems that can only be solved with a blade. Things need to be opened, trimmed, unknotted, cut and it's not always practical to have a knife in your pocket.
But, you can have one on your keychain.
The Bandit titanium keychain knife is less than 3" long when opened (1.2" blade) and features a sturdy backlock.
Available online for $39.95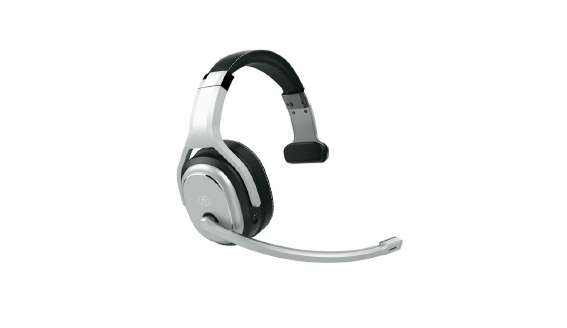 Rand McNally ClearDryve 200
Rand McNally's new ClearDryve 200 is a premium set of stereo headphones and noise-canceling mono headset in one.
The ClearDryve 200 offers wireless stereo headphones with rich, clear sound. By removing an ear cup and positioning the high-quality boom microphone, the ClearDryve 200 becomes a headset with more than 90 percent of ambient noise eliminated
The headphones feature plush ear cups made of memory foam and covered in a soft, oil-resistant material to stay comfortable all day. The Bluetooth connection allows drivers to wirelessly connect the headphones to their smartphones up to 50 feet away.
The ClearDryve 200's rechargeable battery delivers more than 20 hours of talk time, over 500 hours of standby time and more than 20 hours of music playback time.
Available online and at travel centers for $199.99.
WeeGo PowerPack 66
With 2,500 peak amps and 660 true cranking amps, the WeeGo PowerPack 66 will charge everything from your smartphone or laptop to your ATV or pickup.
The WeeGo PowerPack 66  delivers 1,000 charging cycles and up to two years of standby power on a single charge.
It's patented Smarty Clamps ensure ease of operation. A series of lights and sounds walk you through a worry-free jump. It's designed with extra-wide openings and power on both sides to ensure the best connection possible.
It even has a built-in 600-lumen flashlight.
The Weego 66 can also be used as a portable charger. Its Detect-o-Matic USB charger automatically provides the fastest charge to phones, tablets, and other USB devices.
It has a 19-volt port for PC based laptop charging and a 12-volt port for powering accessories such as air compressors and fans.
Available online for $199.99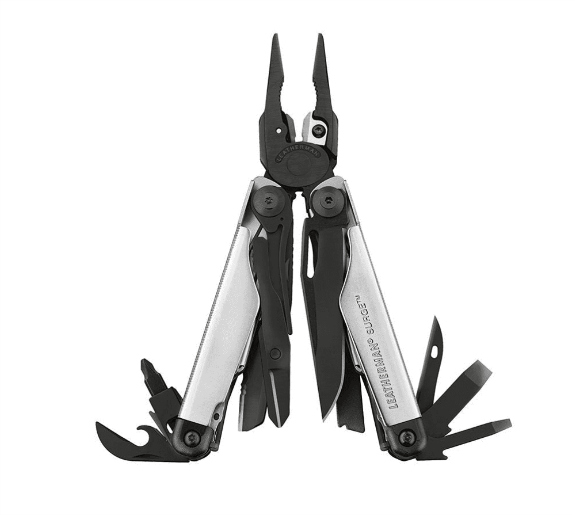 Leatherman Surge Multi-Tool Limited Edition
Sometime, someplace you're going to need to make a truck repair that, if left unfixed, could lead to bigger problems.
If you don't have an extensive toolbox, then you need a multi-tool and the Surge Limited Edition from Leatherman is a good one to have. It has 21 tools, including:
Needlenose Pliers

Regular Pliers

Replaceable Wire Cutters

Replaceable hard-wire Cutters

Stranded-wire Cutters

Electrical crimper

Wire stripper

Knife

Serrated knife

Saw

Files

Screwdrivers

Bottle opener

Bit driver and bits

Scissors
The Leatherman Surge Multi-Tool Limited Edition is 4.5" when closed, made of stainless steel and available online for $114.95.
Field Notes 56-Week Planner
As busy as you are and with as many things to keep organized, a decent planner is a must for a truck driver.
This 56-week planner by Field Notes could just do that for you. Unlike many other planners/calendars, you can start this one at any time. Just open it to the first week, and get started; no need to wait for the new year to get organized. This planner has 112 pages between its sturdy spiral bound covers.
Made in the USA and printed with soy-based inks. Sized 4.75" x 7.5".
Available online for $14.95.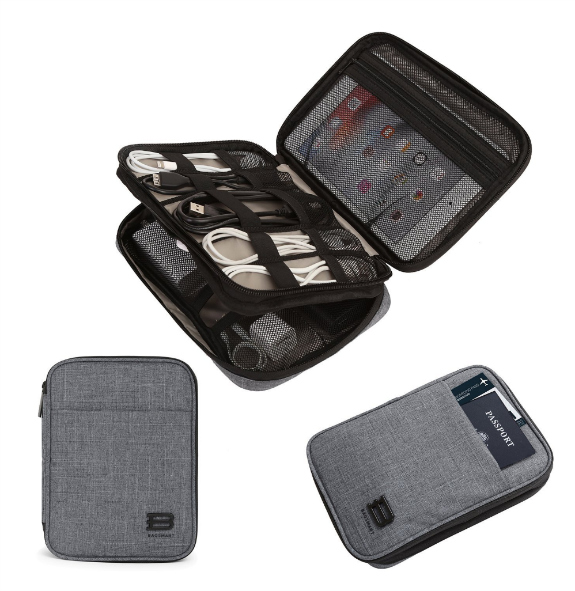 Bagsmart Double-layer Travel Cable Organizer
Today's digital driver relies on a slew of devices: smartphone, dashcam, GPS, tablet, laptop just for starters. And, each of those comes with a cord because they all need charging.
Those cords need to be secure and organized; no more stuffing them a door pocket or glove compartment and swearing as you untangle them for the 12th time every day.
The Bagsmart double-layer travel cable organizer will help keep the swearing to a minimum and those sometimes expensive cords safe, organized and accessible.
Several mesh pockets and elastic segments of various sizes provide flexibility for organizing accessories. It's large enough to hold batteries, chargers, USB cord, earphones, SD cards, electrical adaptors.
Available online for $25.99
RoadKing Ten-Foot-Long Charge and Sync Cable
There was a time when cables that kept electronic devices tethered to their charger or other devices were lightweight, frail and maddeningly short.
Those days are gone. Thankfully.
And, the solution is elegant in its simplicity.
RoadKing delivers a 10' long — yes 10 FEET — heavy duty charging and syncing cable with 2.0 USB-C to micro cord connection. The braided 4.5 mm cable is as rugged as your truck.
Available at most travel centers and online.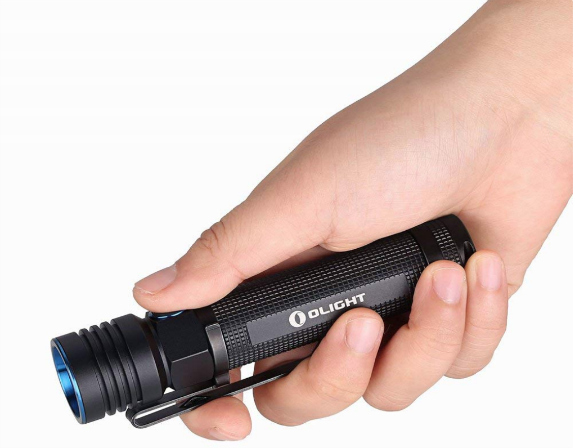 Olight S30R III Flashlight
It's possible to have big light from a small source, something any trucker will appreciate.
The Olight S30R III delivers 0.5 to 1,050-lumen output. That means you get illumination more than 600 feet away.
It also features a removable pocket clip, magnetic tail cap, a three to nine-minute timer and is impact resistant when dropped from up to about five feet.
Comes with a micro USB desktop charger.
Available online for $79.95.