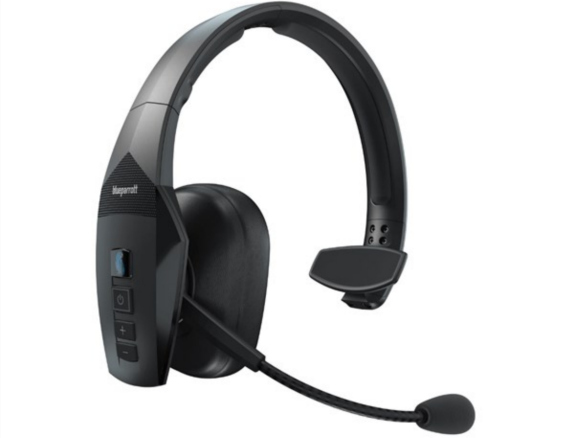 When BlueParrott introduced its B550-XT at the Great American Trucking Show in Dallas last August, the company touted it as "the world's first 100 percent voice-controlled over-the-head headset to be IP54 rated."
In short, that means it's a godsend for truckers who must keep their hands on the wheel and not on a device.
BlueParrott's wireless headset features Voice Control Pro, to control calls, access voice assistants, and control apps, music and GPS directions. All a driver has to say is "Hello BlueParrott," to make use of these and other features on the B550-XT.
It boasts 24 hours of talk time, 500 hours of standby and 96 percent cancellation of background noise. It also lets you wander up to 300 feet from Class 1 paired Bluetooth devices, and its customizable Parrott Button provides one-touch access to favorite features.
The company says it's the most comfortable over-the-head headset that the company has ever designed. The cushion size has increased over 10 percent, and that means drivers can wear the headset all the time they are driving without discomfort.
The B550-XT sells for $199.99 in select travel centers.