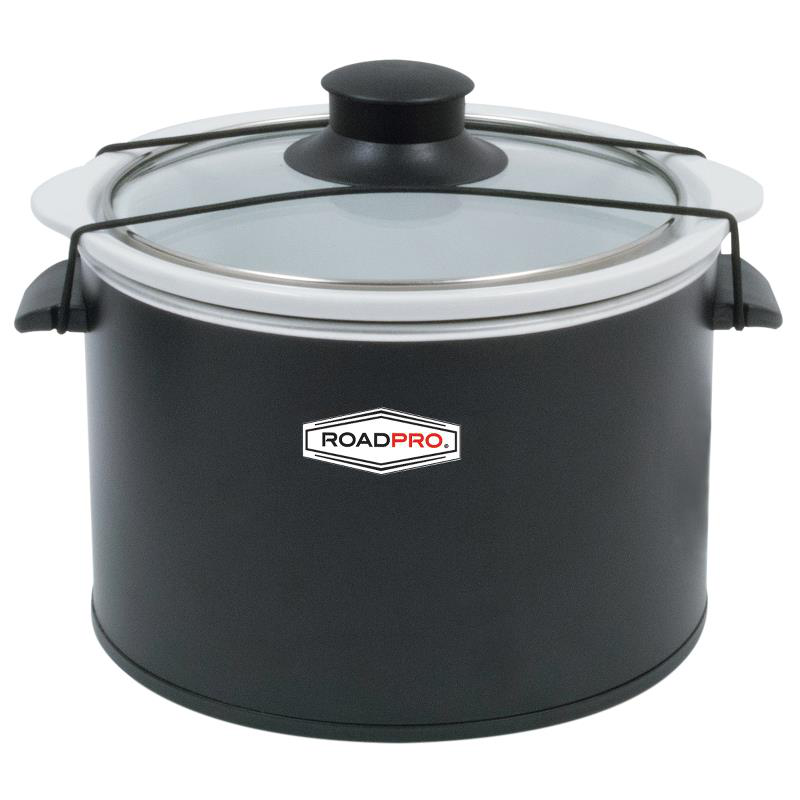 Few things have changed the way truckers cook more than the slow cooker. Fill it in the morning and a hot and hearty dinner is ready when you finish your driving day.
RoadPro's 1.5-quart slow cooker plugs into a 12-volt power plug. Inside is a removable stoneware crock that is dishwasher safe. It can warm or cook food between 140 and 170 degrees, which is ideal for long, slow cooking. This slow cooker has easy grip handles and a glass lid. A stretch cord keeps the lid secure while traveling.
The beauty of the slow cooker is you can make just about anything with it. Breakfast, lunch, dinner. There are few things you cannot do if you have the right ingredients and enough time.
Creative home chefs have come up enough slow cooker recipes to fill a dry van to overflowing. And, the slow cooker allows you to cook meals to suit whatever your dietary needs may be: low-sodium, Keto, vegan, low-carb, no-carb. Then again, there is no shortage of recipes for desserts no matter how sweet your sweet tooth is.
It has a 6-foot-long power cord. Draws 8 amps/96 watts.
Available at travel centers.