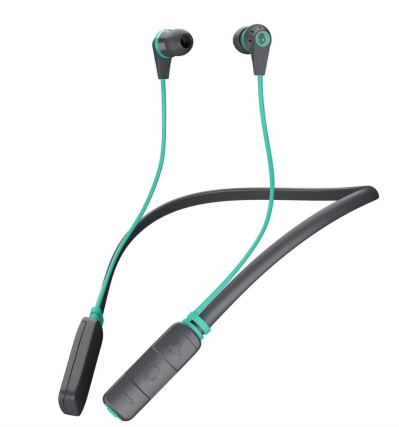 Not all headsets are created equal.
Some have great sound but are a pain — literally — to wear.
Others are lightweight and comfy, but sound like a tin can on a string.
However, there's an alternative to both these issues, one that also goes easy on your budget.
Skullcandy's Ink'd is a lightweight, flexible collar-style Bluetooth headset that provides good quality sound while remaining comfortable to wear. It pairs with a smartphone to make and receive calls and delivers music if you wish.
The low-profile Ink'd wireless is comfortable enough to wear all day. Skullcandy's Supreme Sound and a noise-isolating fit allow Ink'd to deliver the clear audio you require.
The flexible collar packs up into one-third its original size for easy storage in a pocket or glove box. An eight-hour rechargeable battery lets you listen longer, and the built-in mic and remote let you take calls and control your music without having to reach for your phone. It also has a 30-foot Bluetooth range.
Comes with two sizes of earbuds.
Another major plus about Skullcandy's Ink'd is the price. They're just $40, which makes them a true value.
Available in most travel centers.