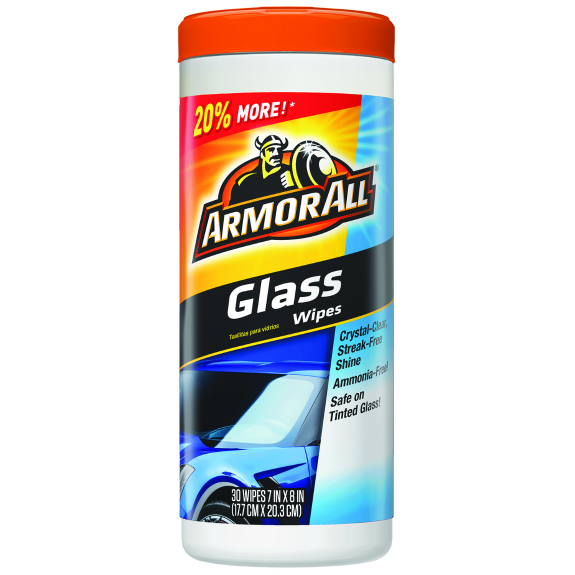 Few things are as important when on the road as having a clear, unobstructed view of where you're going. Part of that means being able to see out the windows of your truck.
It may seem to be a minor point, but having clean windows is an important part of that. Armor All's Glass Wipes make that possible and easy to do.
A canister Glass Wipes in your cab lets you clean windows quickly as part of your pre-trip inspection. They also allow you to do touch ups when you need to.
Unlike many household cleaners, Armor All's Glass Wipes do not contain ammonia, which can damage some surfaces.
Glass Wipes are formulated to provide outstanding clarity and shine, easily remove filmy residue, road grime, bugs, and fingerprints and leave no streaks or haze.
Available at travel centers and most auto parts and convenience stores.