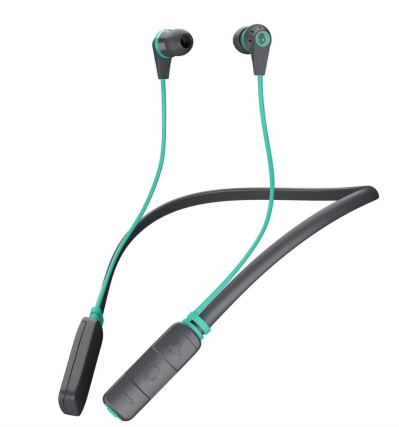 Ideally, the headset you wear all day every driving day ought to do several things:
Be comfortable

Deliver good sound both incoming and outgoing

Do both of these while still being affordable
Skullcandy's Ink'd wireless headset is three for three.
The Ink'd is a lightweight, flexible collar-style Bluetooth headset that provides good quality sound while remaining comfortable to wear. It pairs with your smartphone to make and receive calls and also delivers music if you wish.
An eight-hour rechargeable battery lets you listen longer, and the built-in mic and remote let you take calls and control your music without having to reach for your phone. It has a 30-foot Bluetooth range.
The low-profile Ink'd wireless is comfortable enough to wear all day. Skullcandy's Supreme Sound and a noise-isolating fit allow Ink'd to deliver the clear audio you require.
The flexible collar packs up to one-third its original size for easy storage in a pocket or glove box.
Another major plus about Skullcandy's Ink'd is the price: they're just $40,
It comes with two sizes of earbuds and is available in most travel centers.