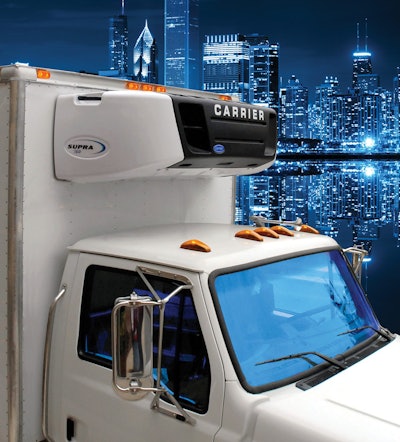 Carrier Transicold's Supra 60-series truck refrigeration units are compliant with 2013 emissions requirements from the U.S. Environmental Protection Agency. The Supra 60-series comprises five single-temperature models – the Supra 560, 660, 760, 860 and 960 – with refrigeration capacities up to 32,000 Btu (at 35 degrees Fahrenheit) for the Supra 960.
Other 60-series improvements include optimized standby systems resulting in refrigeration capacity improvements for most models, maintenance-free integrated fan/motor assemblies with an expected 10,000-plus-hour motor life, an extended-service-interval oil system with a 1,500-hour service period and improvements to the electrical system such as the elimination of splice points.
For more information, visit www.trucktrailer.carrier.com.