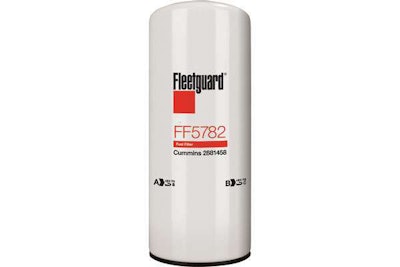 Cummins Filtration's NanoNet line of fuel filtration products use nanotechnology in the filtration media for added efficiency and particulate removal. The filtration media is debuting on FleetGuard products and will make its way into other Cummins Filtration segments in early 2013.
NanoNet products are engineered to offer greater retention of harmful particles within the fuel filtration media during engine vibration and fuel surge, which results in a luctuation of fuel flow within the system whenever the engine's output is increased or decreased.
The media is designed to trap 98.7 percent of all particles as small as 4 microns – 12 times smaller than the smallest particle visible to the human eye – for added protection and performance from high-pressure common-rail fuel injection systems running at pressures at or exceeding 30,000 psi (2000 bar).
For more information, visit www.cumminsfiltration.com.