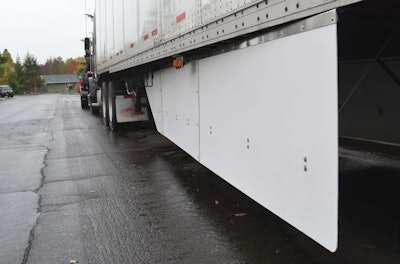 Freight Wing's AeroFlex Composite trailer side skirt has been SAE/TMC tested to improve fuel economy by up to 7.45 percent and is U.S. Environmental Protection Agency SmartWay-verified. Made of a pliable composite material and braced with flexible mounting rods, the new side skirt provides a clean, smooth appearance while maintaining its flat panel shape due to its low coefficient of thermal expansion.
Weighing 170 pounds, the three-piece UV-protected side skirt features an easy-to-install pressure-responsive mounting system that helps provide added support and flexibility.
For more information, visit www.freightwing.com.