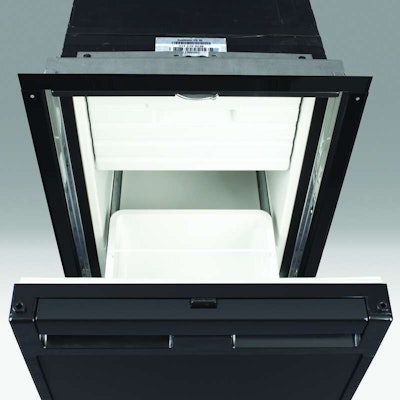 Dometic's CD-50 built-in drawer refrigerator features a large 4-liter-capacity removable freezer compartment that can hold three large-sized frozen meals. The rugged refrigerator has a durable metal frame construction designed to withstand harsh conditions, while its continuously variable thermostat provides cooling control.
The unit's locking mechanism keeps the door closed, and its venting feature is engineering for easy defrosting and mildew prevention. The CD-50 is powered by a fully hermetic high-efficiency compressor with integrated control electronics. It is connection-ready for 12/24V DC operation and has low-voltage protection.
For more information, go to www.dometic.com/truck.