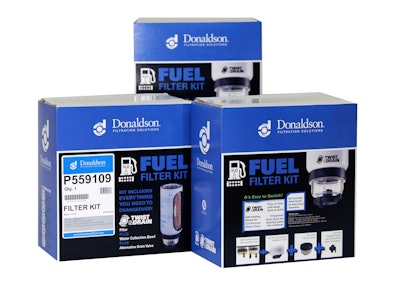 Donaldson's Twist&Drain Fuel Kits contain all the components needed for a complete change-out of filters for both on- and off-road vehicle applications – with coverage for Racor fuel systems, Cummis engines and more – in one package.
The kits include a water-separating fuel filter with a Twist&Drain valve, a water collection bowl to help simplify visual inspection and an alternative Twist&Drain valve with a water-in-fuel sensor or a threaded port to meet WIF sensing requirements.
For more information, visit www.donaldson.com.