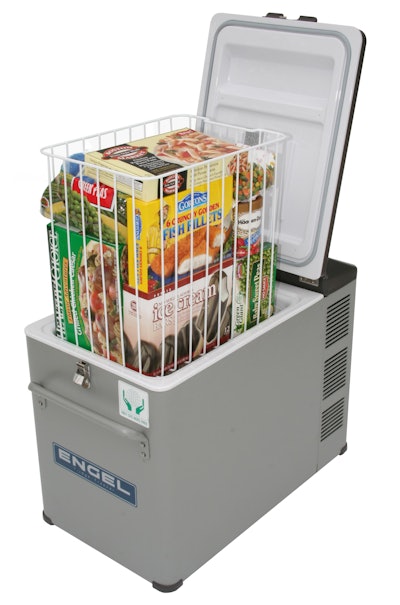 Engel fridge/freezers are engineered to run off of 12V battery power, 110V AC household current or solar panels by plugging into a cigarette lighter or auxiliary power outlet, or into household current at a jobsite where AC power is available. The fridge/freezers are capable of lowering internal temperatures to 0 degrees Fahrenheit for frozen goods; for refrigeration, the temperature can be set at 38 degrees.
The fridge/freezers feature a compressor-driven refrigeration system powered by a brushless swing motor that moves its piston up and down, starting slowly and moving only a few millimeters at first to draw minimal amps at startup.
For more information, visit www.engel-usa.com.