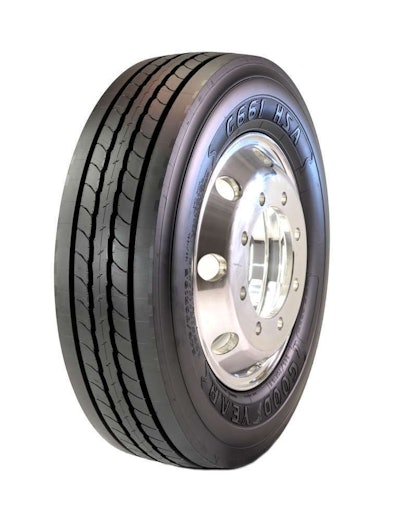 Goodyear's G661 HSA 19.5-inch pickup-and-delivery tire is designed to deliver long miles to removal and scrub resistance. Features include:
• A multicompound layered tread construction to help extend tread life
• Up to 18/32nds tread depth
• A high-scrub compound and robust sidewall for added performance
• Three-belt construction with penetration protectors to help resist cuts and punctures for enhanced toughness and long casing life
• Goodyear's Tredlock Technology, which features interlocking microgrooves to help stabilize the tire's tread for added mileage
The tire is available in size 245/70R19.5, Load Range G; size 225/70R29.5, Load Range G, will be available in July. For more information, visit www.goodyeartrucktires.com.