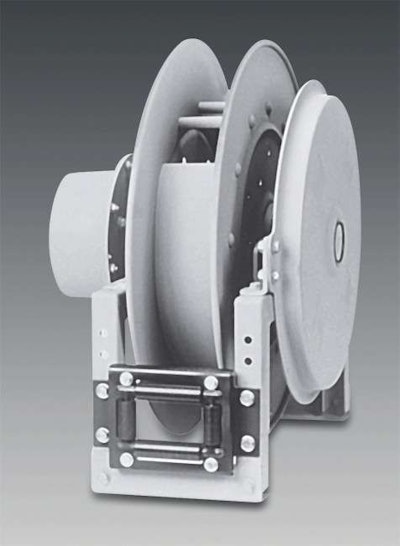 Hannay's SCR700 industrial-duty spring rewind reel is suited for live electric cable for power tools, lights and machinery. Equipped with adjustable four-way roller assemblies, the SCR700 is designed for mounting in most locations.
The reel houses a 45-amp 3-conductor 600-volt collector assembly with No. 8 gauge wiring from the collector ring to the junction box. The series accommodates 50 to 120 feet of 14/3- to 8/3-inch live electrical cable and has a cable stop to help prevent roller and connector damage whgile permitting the adjustment of free cable length.
For more information, go to www.hannay.com.