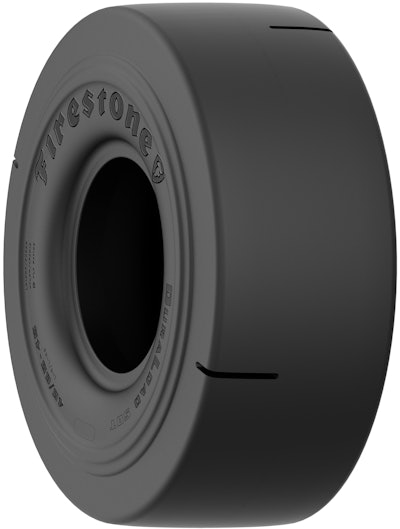 Bridgestone Commercial Solutions has launched the Firestone DuraLoad PT L5S bias tire, designed for severe loader service, that features the same casing construction as the company's DuraLoad DT and DuraLoad SDT.
The tire's advanced sidewall rib protector technology helps minimize sidewall damage and improve cut resistance, while a larger footprint is designed to provide longer wear. The plain or smooth tread helps alleviate cuts and puncture damage caused by rocks in the tread voids.
The tire is offered in both nylon and nylon steel construction in size 45/65-45. For more information, visit www.bridgestonetrucktires.com.