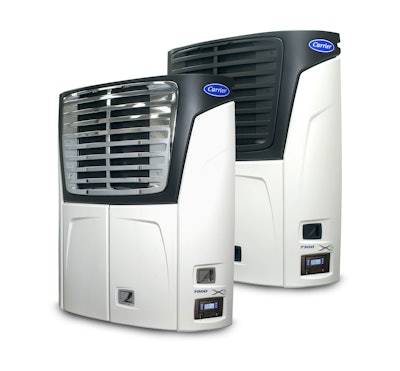 Carrier Transicold's ultra-high-efficiency X4 Series includes the 7500 and 7300 single-temperature belt-driven models, which provide 68,000 and 66,000 BTUs of cooling, respectively, at a setpoint of 35 degrees Fahrenheit (100 F ambient) while requiring less power than the company's prior platform.
Carrier's proprietary ecoForward technologies equip the 2.2-liter engine with sensors and an electronic control module that communicates with the company's APX control system for optimized performance. System improvements include high-efficiency components such as optimized V-Force fans and Novation micro-channel condenser coils.
An electronic expansion valve now is standard, replacing mechanical expansion valves found on previous models. For more information, visit www.carrier.com/ecoforward.