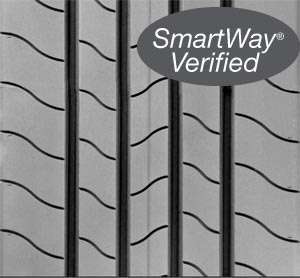 Oliver Rubber's Vantage Trailer II trailer precure retread – designed for single- and tandem-axle assemblies in long-haul over-the-road applications – is verified by the U.S. Environmental Protection Agency's SmartWay program for low rolling resistance and added fuel economy, treadwear and traction.
The contact area is engineered to sustain a solid footprint for added tread life, while the rounded shoulders help reduce turning and corner stress and resist curb damage. The 13/32nd tread depth includes straight grooves designed for free-rolling positions for added lateral traction; optional Serra-Sipes are available to provide additional traction.
The Vantage Trailer II – available in sizes 205, 210, 220 and 230 – includes the company's VDI plus, a visual depth indicator. For more information, visit www.oliverrubber.com.