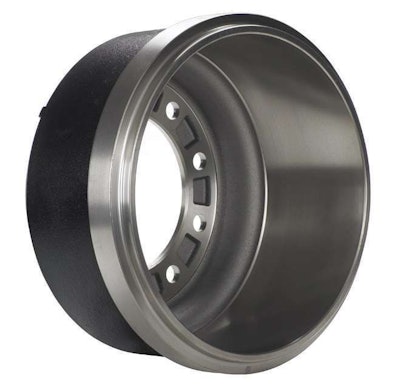 Accuride's 4000X Gunite Silver Lightweight Brake Drum uses engineered design enhancements and advanced metallurgy to provide an alternative to lightweight steel-shell drums while improving durability and performance at the reduced weight.
The high-strength full-cast drum uses a high-strength gray iron featuring improved mechanical and structural material characteristics and weighs 99½ pounds, providing a 12½-pound weight savings over a standard full-cast drum. Consistent section thickness helps facilitate uniform heat transfer performance.
Accuride also offers its Accu-Armor aluminum wheel line that undergoes a proprietary multistep post-production treatment process designed to texturize, anodize and seal the surface.
For more information, visit www.accuridewheelendsolutions.com.