There are a lot of good truck-centric GPS navigation units on the market today.
Likewise, it's easy to find a good, solid, dependable tablet with which you can track your trucking data and then relax with when you're done working for the day.
Rand McNally's TND Tablet 85 is both. This rugged 8" Android tablet is also a GPS device tailored to demands of today's driving and is loaded with the sorts of features necessary to be safe and productive on the road.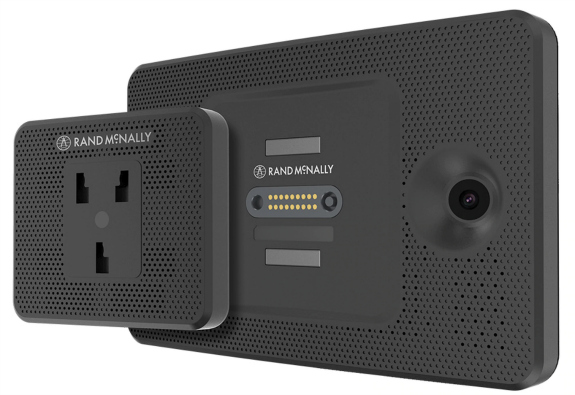 At the heart of the TND Tablet 85 is Rand McNally's new Rand 2.0 routing software that provides optimal directions and a variety of information to make any trip easier. With a wifi connection, Rand 2.0 and the TND Tablet 85 deliver:
Enhanced, easy to read map displays with turn-by-turn directions on a high-resolution display

3-D structure, landmark and junction views

Real-time traffic information

Detailed, up-to-date weather conditions and forecasts

Fuel locations with current pricing information

Mileage and fuel logs

On-screen alerts for speed limit changes, sharp curves and other changes in driving conditions
The TND Tablet 85 doesn't stop there. Its built-in dashcam uses an automatic G-sensor and loop recording to capture whatever goes on in front of your truck as you drive. 
And, when you're done driving and parked for the day, you can remove the TND Tablet 85 from its super-secure magnetic mount and go to work or relax and catch up on your email or use any of the apps you rely on while on the road and away from home.
It's equipped with a hexa core processor to make it fast and a two-watt speaker so you can hear all the information it delivers.
The Rand McNally TND Tablet 85 is available online and at select travel centers.