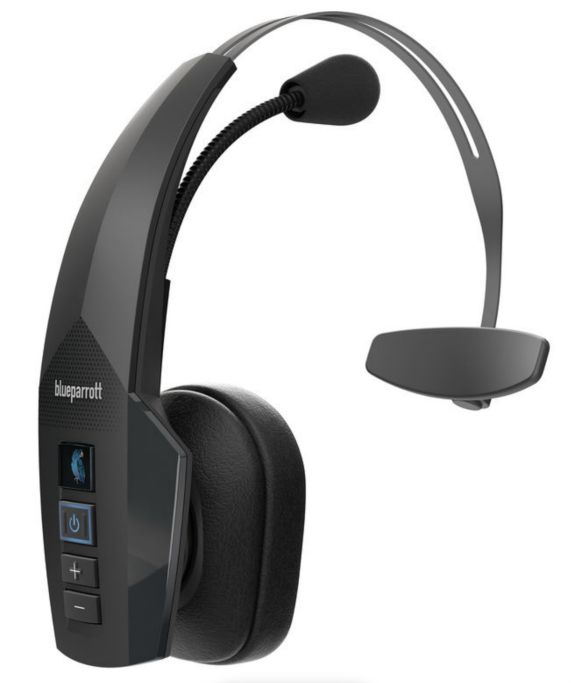 BlueParrott recently updated its popular B350-XT Bluetooth headset. In doing so, the company gave the 350-XT its impressive VoiceControl technology while making it more comfortable to wear for longer periods of time.
The B350-XT now features a slightly wider headband for added driver comfort during extended drives. The headset now allows drivers to answer or reject calls with just their voices, providing a totally hands-free experience while driving.
The B350-XT also delivers noise cancellation that blocks out 96% of background noise, something of importance for truckers who may have to contend with highway sounds. Users can also customize the headset using the Parrott Button for one-touch access to their favorite features and apps. 
The B350-XT also boasts an expanded wireless range of 300 feet from paired Bluetooth devices.
And, it's built for the long haul, delivering up to 24 hours of talk time. You can pair it with two cell phones or a phone and a PC or tablet at the same time.
The headset has an IP54 rating to protect against dust and moisture, especially important for flatbedders and other truckers who may have to be outside in rugged environments. 
The headset is available at most travel centers or online for about $129.99.