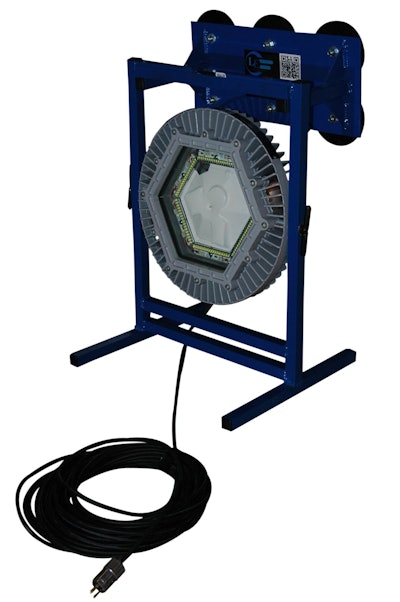 Larson Electronics' pedestal-mount 150-watt LED lamp assembly has an aluminum base stand with magnetic mounting capabilities and is designed to illuminate 8,000 square feet of work area with 10,000 lumens of light output, providing a hazardous location-suitable lighting solution.
The lamp features a 16-inch light head and 100 feet of cord, providing ample length for connecting to safer and more secure outlets outside the work area.
Larson also offers an explosion-proof 4-foot 4-lamp LED light fixture approved for paint spray booths and designed to provide improved output and durability for areas where flammable petrochemical vapors and pulverized dust exist. For more information, visit www.magnalight.com.