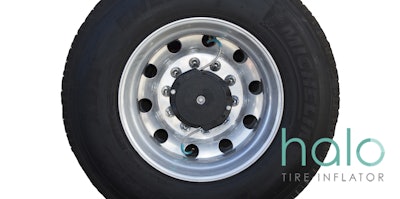 Aperia Technologies' Halo Tire Inflator is designed to be a versatile self-powered bolt-on tire inflation technology for dual or wide-base tires on medium- and heavy-duty trucks and buses.
The system, which uses a wheel's rotational motion to pump and maintain optimal tire pressure, is designed for easy installation and does not require a connection to a compressor.
For more information, visit www.aperiatech.com.