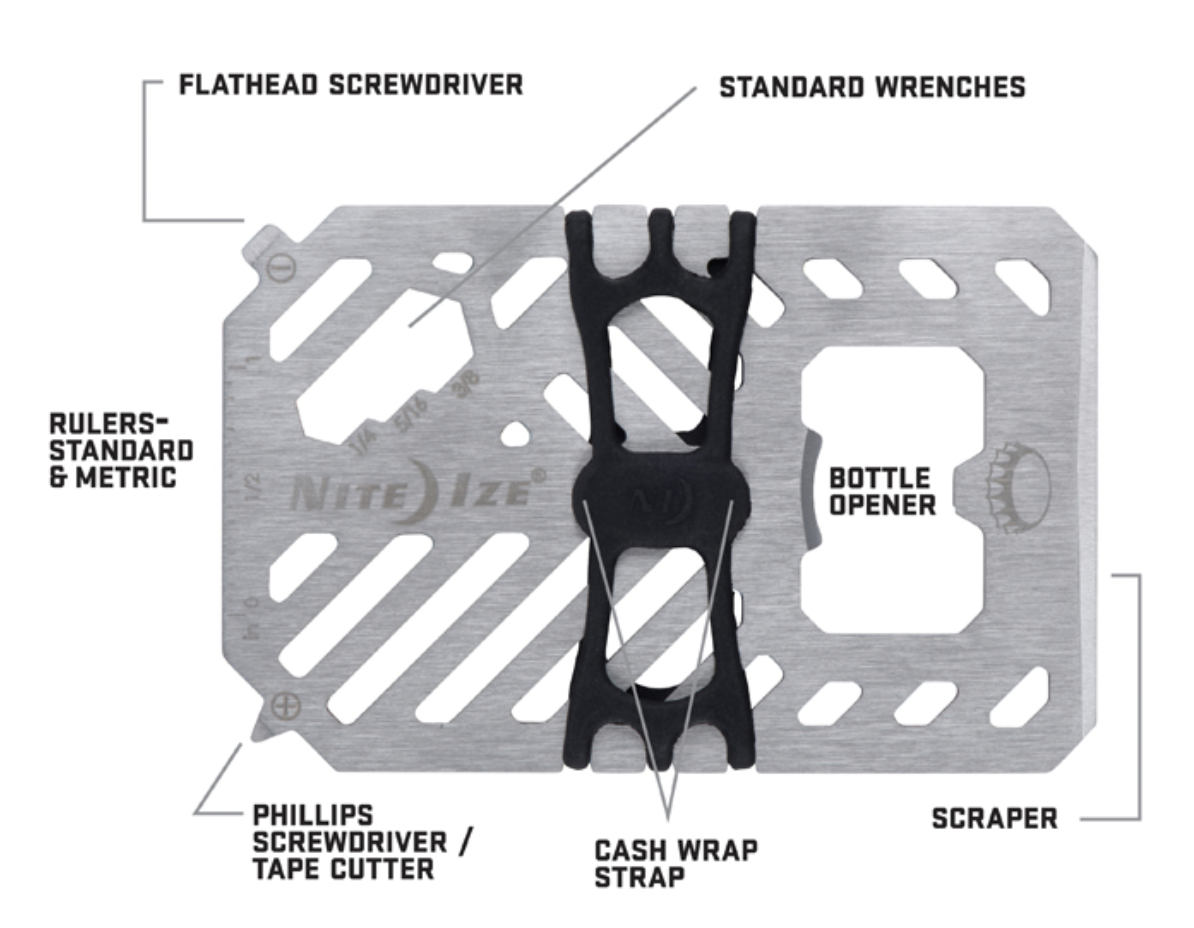 We often tire of hearing the overworked phrase, "Less is more."
But, in the case of the Financial Tool from Nite Ize, those three little words make a heap of sense. Aside from carrying some cash and cards, the almost 3.5″ x 2.5″ stainless steel can help with many modest trucker tasks.
The Financial Tool has:
Cash Wrap strap
scraper
bottle opener,
three wrenches (1/4″, 5/16″, and 3/8″)
flathead screwdriver
Phillips screwdriver
tape cutter
metric and imperial measures ruler
Forged from heat-treated stainless steel, this wallet won't bend or break, according to the company, which also says it will make it through airport security checks without setting off an alarm.
While the Financial Tool will not replace your trusty trucker wallet and toolbox, it can make life a little easier and solve some modest problems ina pinch.