In these days of rampant minimalism, some folks are fond of saying, "Less is more."
But, when you're an over-the-road trucker whose life and livelihood can depend on sharp, clear communications, "More is definitely more," and such is the case of the latest version of BlueParrott's iconic B450-XT headset.
The company took its best-selling model and made it even more useful, more durable, more comfortable, and added more features to make it even easier to use.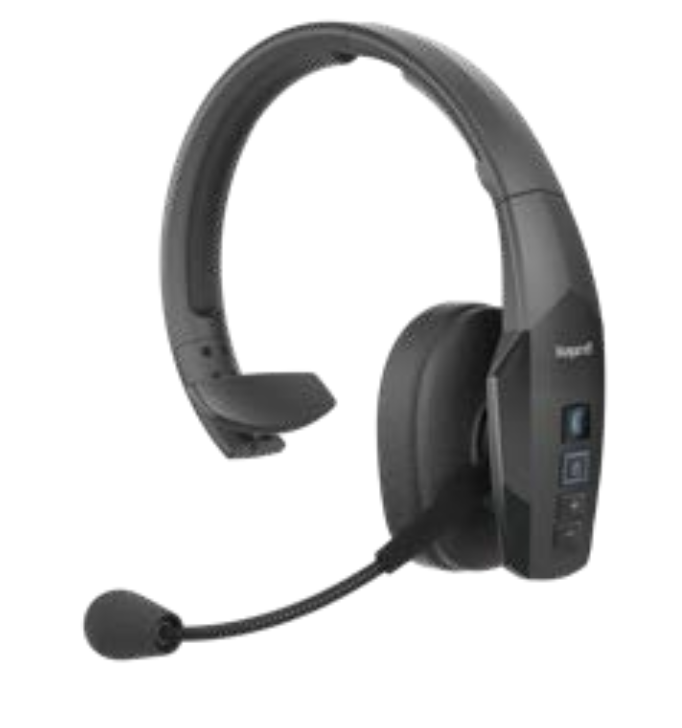 The latest version of the B450-XT:
Is IPS54-rated, making it more durable as it protects against dust and moisture, both of which are part of the hard-working trucker life

Delivers an industry-leading 96% noise cancellation, meaning you're heard clearly if you are calling dispatch for better directions or calling home to say good night to the kids

Gets firmware updates on the go with the BlueParrott App

Has convenient USB-C charging

Delivers up to 24 hours of talk time and 500 hours of standby

Conveniently connects to two devices at the same time

Features Bluetooth 5.0 connectivity
But, as we said, more really is more and that means more convenience, more comfort, and more ease of use. These are all important to the pro trucker who has to wear a headset for most of their driving day.
The latest iteration of the B450-XT has a padded headband and large, cushioned earcup. When wed to premium materials, the B450-XT has a fit that is secure and comfortable at the same time, about the same way you want the cab of your truck to feel.
And, because pro truckers require hands-free ease of use, the B450-XT has BlueParrott's customizable Parrott Button. This gives fast, simple access to oft-used features like mute, speed dial, push-to-talk, and more. The BlueParrot App lets you easily maximize your phone's options without having to plug it into a computer.
The B450-XT's VoiceControl lets you answer or reject calls with just your voice, keeping your hands free. This continues to be a more and more necessary feature as states continue to pass "hands-free" legislation for all motorists.
You'll appreciate the B450-XT's wireless range of 300 feet the first time you walk into the truck stop to pay for diesel and your smartphone is still on the seat of your truck.
It also has 128-bit data encryption to keep your conversations private as well they should be in this day and age.
Finally, the B450-XT also excels at some of the simple things. Its flexible boom microphone stays where you put it to help ensure optimal call quality. Large, easy-to-find and easy-to-press buttons mean the B450-XT is intuitive to use. With advanced audio distribution profile, the B450-XT excels at streaming music, audio from your favorite video, and GPS directions. And, one button controls on/off, call answer/end, and pairing.
Available online, at travel centers, and big box stores for about $170. Comes with one-year warranty in North America.
*Note: the B450-XT MS model has Microsoft Teams Walkie Talkie programmed into the Parrott Button, enabling seamless Walkie Talkie Push-to-Talk.