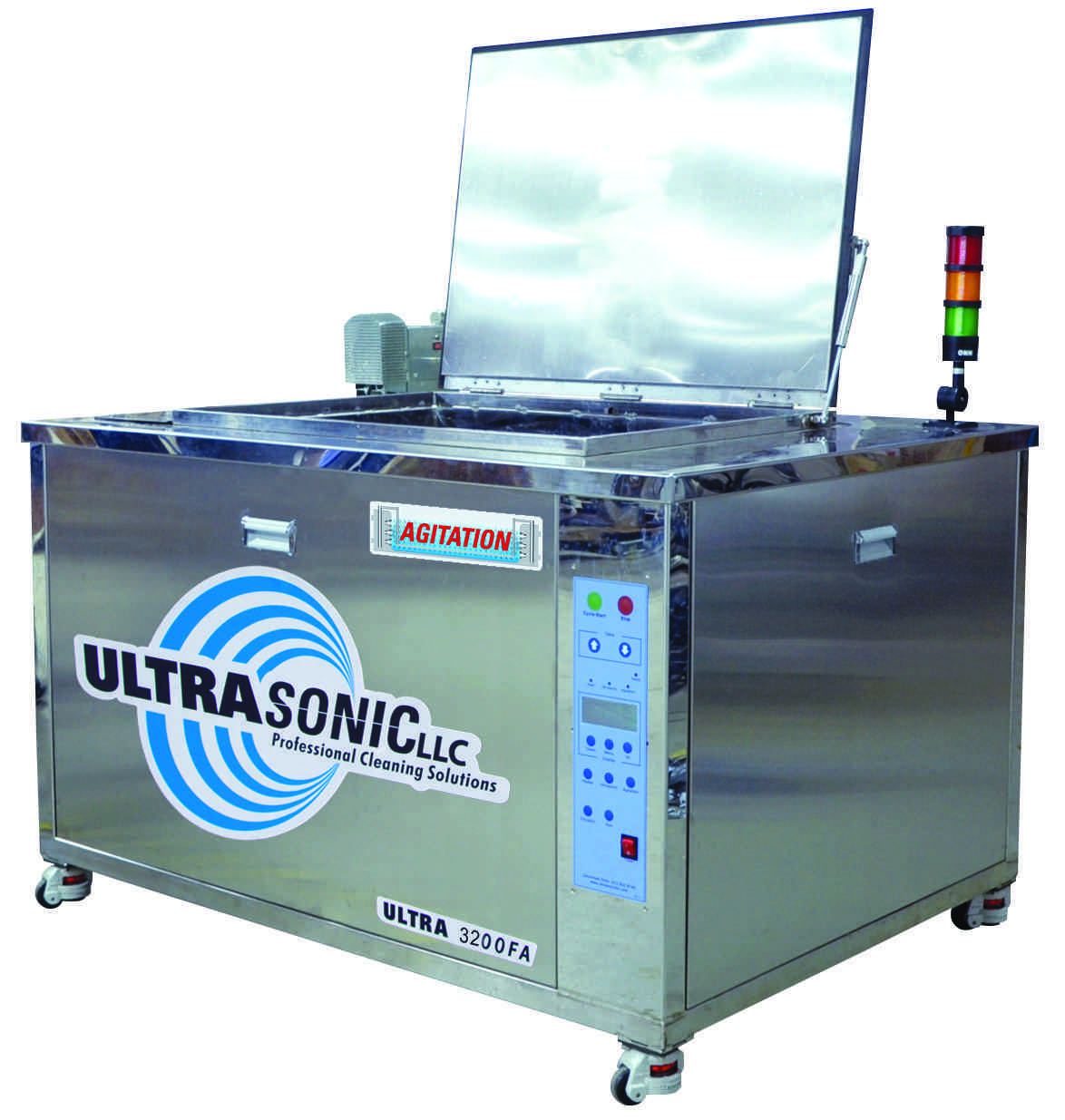 Ultrasonic's Ultra 3200FA full-featured cleaner has a 55-gallon main tank capacity and side-mounted horizontal transducers for added cleaning action without solvents. The 220-volt model draws 30 amps and features a 300-pound-capacity agitation table, dual filtration, a 10-gallon weir tank, a sparge bar and an insulated tank and lid.
With 5,040 watts of ultrasonic power and dual 2,000-watt heaters, the Ultra 3200FA is engineered to clean parts such as rubber and plastic parts, bearings, bolts, transmission components, engine parts and plastic injection molds.
Digital touch controls allow easy operation, while a seven-day heat and auxiliary timer allows programming to suit any scheduling requirement. The V-bottom design facilitates easier cleaning between batches.
Ultrasonic LLC, www.ultrasonicllc.com