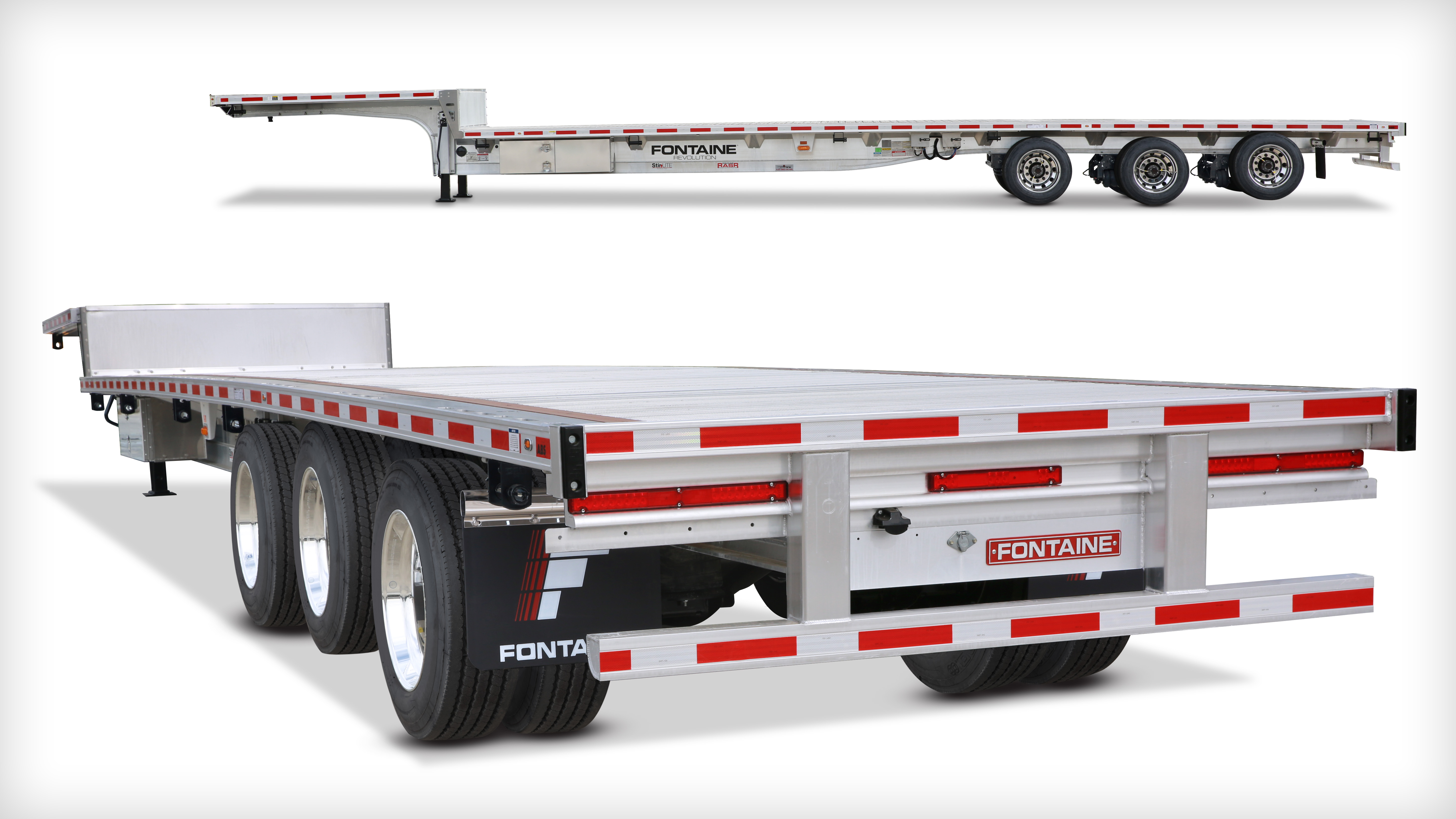 Fontaine, a provider of platform trailers, introduced a three-axle all-aluminum Revolution dropdeck trailer that features air lift center and rear axles. "The new Revolution tridem gives our customers hauling versatility at the touch of a button," said Ken Webb, vice president of dealer sales.
"When you lift the rear axle, you get a front tandem configuration that measures 40 feet from the kingpin to the rear axle, making the trailer California-legal," Webb said. "When you lift the center axle, you get a 10-foot 2-inch spread axle configuration that will handle the maximum legal load capacity of the trailer with ease. Drop all three axles, and you have more capacity to haul heavier permitted loads."
Revolution trailers also feature Fontaine's patented impact-resistant RASR Routed Aluminum Side Rail and the company's patented StirLite friction-stir-welded aluminum floor, a lighter, stronger unitized design for added road stability to reduce friction for longer tire life and better fuel economy.