by Kim McDonnell, Manager, Customer Experience for the RoadPro Family of Brands
We are now months into the COVID 19 crisis, and most of us are weary of hearing about the virus and not only want "IT" to end but also 2020 too!
At first, when the country shut down, so too did many amenities at the travel centers and truck stops, as well as the truck stops themselves – leaving many a driver without food and essentials. But within weeks, not only the locations that closed but those that cut back on services realized just how essential they were to the ESSENTIAL truck drivers. Truckers were still out there, delivering everything the country needed so that many of us could remain sheltered in place. Many travel centers that initially closed, changed course, and opened up with safety precautions for the drivers and their employees.
Things are now back to 'somewhat' normal in many travel centers and truck stops, but in most cases, not the same. However, after all these months, one thing that did not change is the truck drivers' expectations and what they want when they stop.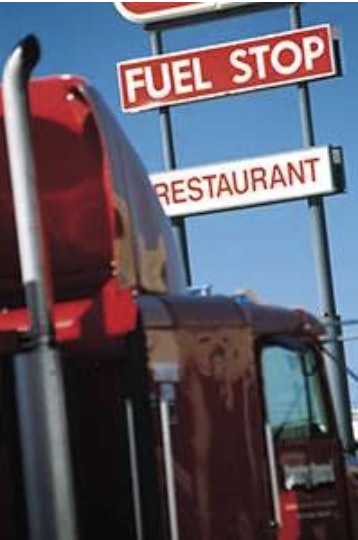 A recent discussion forum in RoadPro's Brake Time asked drivers what they look for in a travel center or truck stop. What makes one stand out over another? What makes a good travel center? Who is doing it right?
While almost everyone said that a clean place, clean showers, and restrooms, plenty of parking, and friendly staff were the most important, others pointed out specifics and provided insights on what makes a travel center or truck stop stand out.
Allen M. started us off and said the places that offer something other than hot dogs, pizza, or chips, especially when you are in a hurry, and provide good food choices, get his vote.
One driver pointed back to the impact the virus had on travel centers and truck stops. "I think the biggest thing done right was staying open and available to drivers." said Daniel W., "When all this crap really went crazy, yes, all of the drivers here made choices that were heroic, but we are nothing without support." He continued, "As a country shutdown, we kept goods going out, and many travel centers and facilities helped us and continue to do so." He is especially glad to see measures in place to protect the cashiers and workers.
Some pointed to specific places like Gary K., who likes to stop at Gearjammer in Union Gap, Washington. He said the friendly staff, cool products, quiet location, and lots of parking made this a favorite. He tends to like the 'Mom and Pop" truck stops and also said that Gordy's in La Pine, Oregon, is another standout and loves the small-town feel.
Judy D. called out Russell's Truck Plaza in Bard, New Mexico, and said, "You will not regret it! Clean restrooms, good food, and coffee that is never empty."
"Out in western Washington, around Toledo off I-5, is Gee Cee's, family-owned truck stop, huge parking areas, big store, grill, and friendly staff," said Cindy A. "They just installed maybe six brand new large shower rooms and any issues you just tell one of the staff, and they are quick to fix it." She also noted that the regular chains such as Pilot and Love's that are where she travels are fairly reliable when it comes to being clean.

Linda C. said, "The travel centers are doing a great job staying open during this crazy year. They took a huge hit closing the restaurants and the country shut down, and yet they kept their doors open, the showers clean, and the stores open." She added, "I am constantly amazed at what a good job the travel centers do by allowing us to park at their locations and not just fuel and move on."
While many pointed to their favorite stops, including the major players like Love's, Pilot, and TA Petro, what came out again, and again in the Who's Doing it Right discussion on Brake Time was how the place made them feel. What is your favorite stop? Join the discussion on Brake Time.