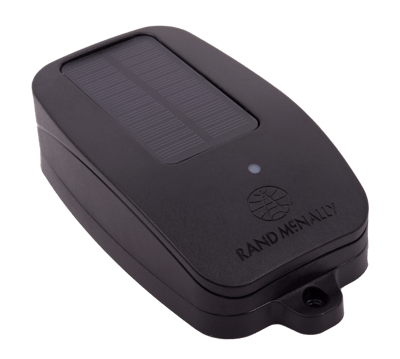 Rand McNally has released a solar-powered asset tracker, certified for the most extreme episodes of wind, dust and water.
The new TrueTrack S110 tracker – for use on trailers, equipment and other high-value assets – has a rating of IP69K, which the company says is the highest standard for protection against dust, close-range, high-pressure water, and high-temperature liquids making their way inside the device.
"As you can imagine, placing a tracker on the exterior of a trailer or outdoor equipment comes with hazards related to wind, sleet, rain, hail, harsh chemicals and more," said Maged Riad, senior director of engineering at Rand McNally. "The TrueTrack S110 tracker has been through thorough third-party testing and certification to ensure that even the strongest pressure washers won't affect the functionality of the device."
Not only does a tracking device help companies locate a missing or stolen asset, but it also enables managers to inform customers of an assets location and confirm the presence of the property in a yard. Additionally, implementing an asset tracking solution can provide annual insurance savings.
The TrueTrack S110 is part of Rand McNally's connected fleet platform and can be used as a stand-alone product or added to a company's monthly subscription. As a result, with a single login to Rand McNally's web portal, on a single map, customers can view the location of all their fleet vehicles and assets. The TrueTrack S110 joins the company's existing battery-powered AssetTracker B100 model.