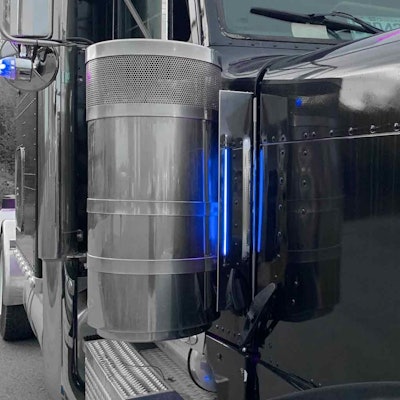 Trux Accessories is now offering 'glow trim' LED air cleaner lights for certain Peterbilt models built since 1987.
The lights are sold as a kit and are designed to fit Peterbilt 357, 367, 378, 379, 384, 388 and 389 models with standard and Donaldson air cleaners, except 13-inch and 15-inch painted air cleaners.
The 12-inch LED glow strips come with a one-year warranty on the stainless and a three-year warranty on the LED lights.