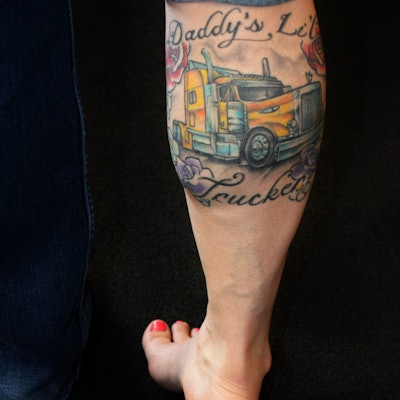 The daughter of a long-distance trucker, Journey was the apple of her daddy's eye. So, it was no surprise when she followed her heart and his example. At the tender age of eighteen, she earned her CDL and began driving cross country.
Even after she became a parent herself, Journey took her young son along for the long-haul for a number of years. As a single parent and her son starting school she has chose to drive local and is a valued dispatcher supporting our over-the-road drivers in their commitment to serving the public.
Why Journey? There are few people we have known who endured such adversity yet displayed such dedication, courage, strength and integrity. Journey is truly a most beautiful woman of character, and we are blessed to have such beauty in our lives.