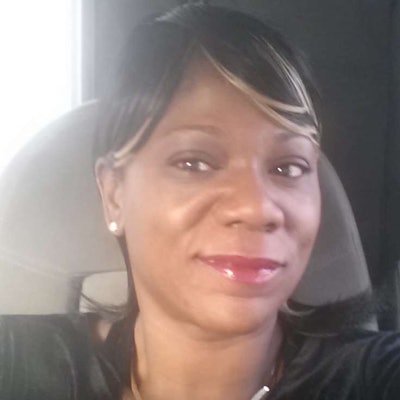 I'm a driver that believes in the true value of the transportation industry; delivering products that people need everyday. I also believe in the true meaning of safety behind the wheel. Myself and as well as my company take great pride in delivering the customer's products on time.
Drivers are very misunderstood on so many levels. One being credits that we're due which motivated me to become a Tax Preparer specializing in Trucker's Taxes. In my nine years of experience I've trained drivers which I found to be very rewarding. Women truckers are growing in rapid numbers, I'm the first lady driver to be hired at my company and since then there has been a great increase of lady drivers to be hired within our company.
I've traveled all states except two which has allowed me to travel and have a fun filled vacation for many years. In trucking there are so many choices. This is the first company I've ever worked local and it's a close family oriented company. Which allows me time home at work and home. This is what my General Manager Amy, would like to submit as well:
I have had the privilege of working with Darcell for almost 2 years. I am putting in my two cents with her submission to say why I believe she should be chosen to be the winner of Overdrive's Most Beautiful Campaign. Darcell has the beauty inside and out and carries that to wherever she goes or whomever she deals with. Transportation is a tough industry and Darcell handles everything with class and ease. She is so great at what she does and goes above and beyond. We have customers that request and ask specifically for her! Having such a knowledgeable, dedicated, reliable driver in such a gruff industry is priceless and this beauty Darcell possess is shown inside and out and makes it a pleasure to work with her. Any company would be proud and fortunate to have Darcell as their driver and that's why I believe Darcell couldn't be a better choice as Overdrive's Most Beautiful!