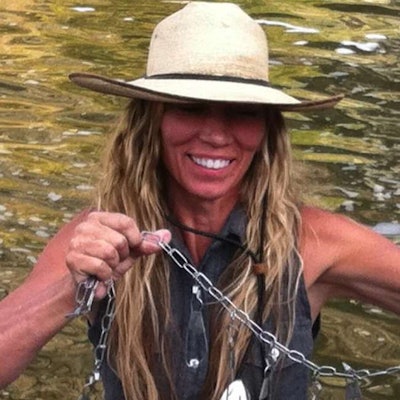 I hope you will consider me for your "calendar-girl candidate" simply said…I am an all-American truck-driving gal, which would make me "way-cool" (along with all the other truck-drivin gals on the planet!) who thinks custom rigs ARE the "coolest cats" around! I would be honored to be chosen to stand along side of one!!
I have been truckin (grain hauler, by trade) since '92 and hope to own a custom rig (or 2!) of my own oneday!
I love the freedom of the open road (oh the places I have been–a few by mistake!), splittin gears and tall miles!!
I am a sucker for a decked-out rig and LED's!! Oh, don't forget the 8″ pipes!
It is true, trucking can be a hard way of life…but it is the perfect life for me!
I pray when my "travelin days" are done, my good Lord above will set me up in the hammer lane (blowing by the scales), lighting up the night with a nice long tote and my 18-wheels in His care!!
God bless America…
Roll on…
"Calendar-girl candidate"…
Sindy Staart