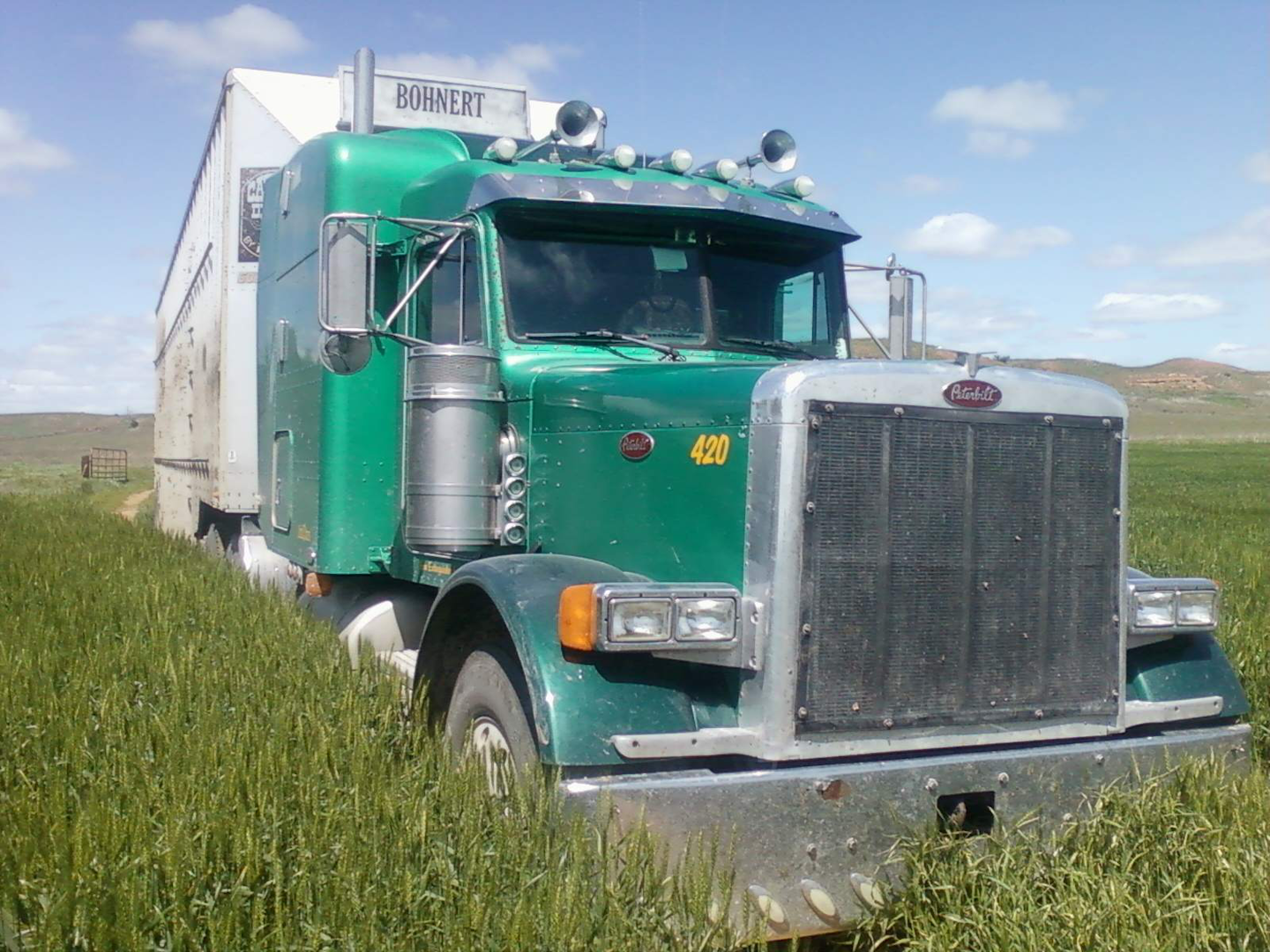 Ron Metz, of Jewel, Kan., drives this 1998 short hood Peterbilt 379 for Josh Bohnert, owner of Bohnert Farms. Metz bought the truck four years ago and restored it with his son, before selling it to Bohnert two years ago. Metz and his son repainted the rig, replaced all the tires, completely disassembled the interior and installed a sunroof, all with the intention of getting it back to a classic look. Metz also took the stacks off and replaced them with one single stack behind the sleeper.
"We haul grain and livestock, and some of the elevators we go into require short pipes," Metz said. "It also helped with the aerodynamics."
The truck's equipped with a 430-hp Detroit and a 10-speed transmission. Metz uses the truck to haul farm equipment, livestock and commodities.