Name: Jennifer Marcu
Occupation: Independent Contractor/Driver
Company: FedEx Custom Critical
Years driving: 5 years
What do you haul?: Expedited freight, Temperature Validated Division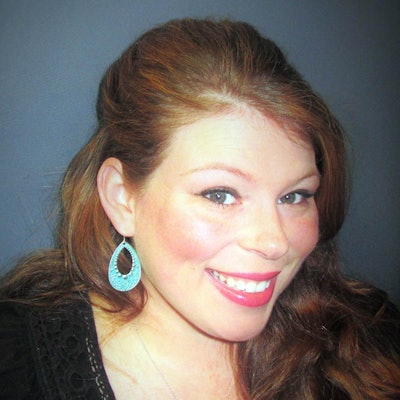 1. Why did you get into trucking?
When I met my now husband, he was a truck driver. After our first date, I knew in my heart that he was the one I was going to marry. Six dates later, I gave up school, power-shopping, partying and living like a typical 23 year old, to go out on the road with him, and to learn how to drive. It was one of the best decisions of my life.
2. If you could take one person on the road with you, who would it be, and why?
I would love to bring my cousin Nick out on the road with me. He is in his 20's and is autistic. Due this so many people have dismissed him throughout life. He doesn't get to do, see, and experience the things that most people get to in their lifetime. When I told him that I drive a truck and showed him the pictures of it, he got so excited and just kept saying "Wow Jen, that is so cool!" I want him to see how cool it really is, to see the desert after a thunderstorm when it comes to life, or when the sun sets over rolling hills. I want him to feel the rush of riding down a mountain pass with the windows open, or through the New York City lights and traffic. I want him to see what it is like to be free and not held back because society sees him as being different.
3. What would you tell a young female who is considering a career in truck driving?
Do it! Do not, under any circumstances, let anyone tell you that you can not do something because you are a woman. The world is full of opportunity– you just have to be brave enough to reach out and grab the ones in front of you. I did just that when I became a driver. I was laughed at when I first started driving because I wear dresses when I am able. I am short and get asked quite often if I can even reach the pedals or see over the steering wheel. I can, and I guarantee you that when my feet do hit those pedals, I can drive with the best of them. My first load in a straight truck was through New York City… in a snowstorm. I was scared to death, but I just kept saying aloud, "You can do this. You can do this," and I did. Now, I am not afraid of anything.
4. What is your definition of a beautiful trucker?
Looks don't last forever, true beauty comes from within. A beautiful trucker is someone who is respectful of others, does their job to the best of their abilities, with a smile on their face, and tries to help when they can.
5. Why should you be chosen as the winner of Overdrive's Most Beautiful?
I am here to show that truckers are beautiful, kind, caring, smart, and courteous beings. I haven't had things easy on the road; I have had a road with a lot of potholes. I've had cancer. I gained a lot of weight from medication and making poor choices, I've been discriminated against and laughed at. I fought back. I beat cancer. I've lost 100 pounds. I have learned that I am strong, and I am beautiful.
Beating cancer and getting a second chance taught me that life isn't just about being, it is about living and making a difference. I thought quite often, if I don't make it through this, what have I done that would have made a difference in someone else's life? I couldn't honestly answer the question the way that I wished that I could. Since then I have tried harder to make a difference for others. I participate in the Great Lakes Convoy, honoring other women who have fought cancer. I signed up to be a trucker buddy to correspond with a class while on the road. I have donated the clothes that are now too big for me to a shelter that gives them to those who are in need of clothes for job interviews, giving them a second chance just like I was given. I feel that being named Overdrives Most Beautiful would help me further my goal of being able to make a difference and to help encourage others to put their fears behind them and make the best of what life has given them. Life is a journey, and the journey is the reward.