MELODY WESTRUM
Occupation: Company driver
Company: Berry and Smith
Nominated by: Kathy VonHatten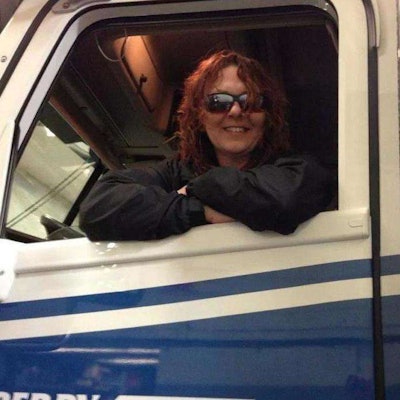 Melody is a true trucker in every sense of the word. Just like in the movie North Country she has beat the odds in a male dominated industry. She was the first woman doing off road log hauling in Canada. Mel hauled 150,000-pound loads down 25 percent grades in the winter! She's smart, funny, pretty and has diesel in her blood. I've always admired her and her spirit. Nothing makes her happier than to see the beautiful countryside or watching a sunset while traveling in Canada or the U.S. She has overcome a lot of obstacles in her life and is what I consider America's most beautiful truck driver.