AMY THOMPSON
Hometown: Lawrence, Kansas
Company: Prime Inc.
Nominated by: Kelly Rogers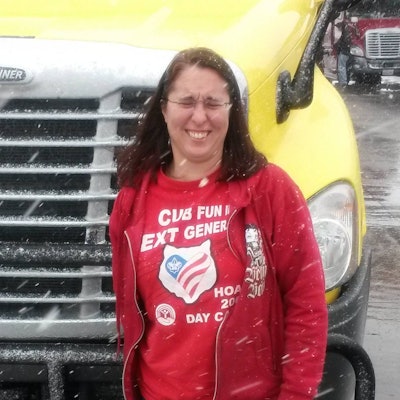 Amy is a beautiful person both inside and out. She is a hard worker and determined to succeeed in the trucking industry. She has been on my truck for five months in Prime's training program and will be getting her own truck next month. Amy went above and beyond in all of her duties and never backed down from any challenge. She chose to stay on my truck as a trainee after her 30,000-mile training period was finished to get winter driving experience. She now has 85,000-plus miles and is an excellent driver. I wish more students were as dedicated and determined as Amy.