CYNTHIA GRAY
Hometown: Gorham, Maine
Occupation: Company driver
Company: Delhaize America/Hannaford Bros.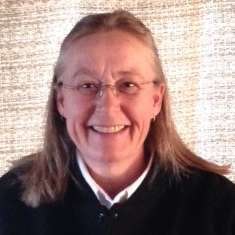 "Excellence through dedication" is my mantra, whether I am behind the wheel of a semi hauling a 53-foot trailer full of product or at the controls of a CAT 330 excavating a construction site. It is the passion that has kept me safe and accident free and the work ethic that has carried me throughout the farming, construction and trucking years of my career. As a former owner-operator, I have traveled this country and realized that truck driving has been my dream come true. Along with my competitive nature, I represented Delhaize America/Hannaford Bros. in local, state, regional and national truck driving rodeos. The goal of my rookie year in truck driving competitions in 2011, was to put forth all of these qualities and become a better truck driver. The results were rewarding for my company, as well as for myself, the National IFDA Championship, and a first for the industry in 25 years of competition, the only woman to qualify and win first place in the five-axle division!