ELIZABETH LONG
Hometown: Orlando, Fla.
Occupation: Owner-operator
Company: Patriot Star Incorporated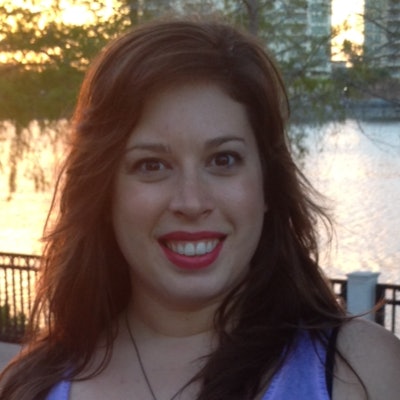 I wake up each day and look forward to the day's adventure! Whether that be driving through NYC, the mountains of Washington, or cruising down I-95 towards Miami, my goal is to have the most fun possible. In my short year and a half of driving, I've seen more of our beautiful country than I ever believed I would. The best part about it all is that I get to go on that adventure with my best friend.
My husband taught me how to drive and is still teaching me. As the co-driver of someone who does 99.9% of all the work on our truck, I have become as proficient at spinning wrenches as I am at changing lanes. We work hard together and many times work opposite shifts to make our deadlines.
But, when we have downtime, I will always have fun planned! I like to create opportunities for us to get out of the truck and explore as much as possible. Depending on the time of year, we may have fold-up bicycles or inflatable stand-up paddleboards stowed in our cab just for fun.
We have now been on countless adventures in the truck together. I have arranged for us to drive up to Mt. Rushmore, see Niagara Falls, hike to waterfalls in Oregon, drive over the Hoover Dam, see Broadway shows in NYC, have a weekend in Vegas, go to the coolest museum ever in St. Louis, spend the day exploring the Grand Canyon, and visit the countless friends and family that we have scattered across the country. My goal each day is to make my husband's life a little more beautiful every day that I am blessed to share with him.